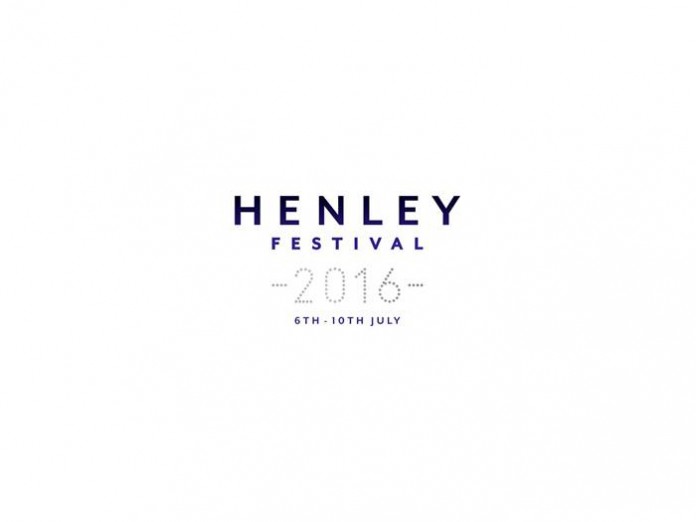 UK: Henley Festival has announced that Elton John will headline its 2016 edition, which will occur in Henley-on-Thames from July 6 – 10 2016. Tickets will be going on sale to the general public on Monday December 7.
Henley Festival, where revellers wear black tie, food is catered by Michelin starred chefs and each night ends in a magical firework display, is one of the UK's most unique festivals. As a non-camping festival, Henley touts itself as the perfect antidote to watching music in a muddy field, offering festivalgoers a one of a kind festival experience that continues to grow from year to year, with an audience of 35,000 people expected in 2016.
In 2016 Henley Festival will be shaking up its festival format offering one of the most diverse and exciting line-ups of the festival season. Festivalgoers can expect both young upcoming talent and some of the biggest names in the business across music, comedy, food, visual arts, street theatre and late night revelry.
The Henley Festival is run on a "not for profit' basis and through that it is also able to support local charities.
Henley's iconic Floating Stage, which Elton John will headline next year, has previously played host to the world's most celebrated popular, world and classical musicians for over three decades. Each of the five festival nights from July 6 2016 will offer a show stopping performance from an industry great. For the first time in 2016, Henley will showcase up and coming talent with a five day programme of unsigned acts on a brand new music stage at the festival. Henley will also be bringing a programme of late night entertainment from some of the UKs brightest jazz and world music stars to a unique stage at this year's festival.
Alongside music from the world's biggest stars of popular and classical music, Henley has the best food credentials of any UK festival, bringing together Michelin starred chefs and award winning restaurateurs from around the country to create bespoke dishes for festivalgoers. Previous chefs at the festival have included Albert Roux & Michael Roux Jn, Atul Kochhar and Mark Hix, and 2016's food programme will be no less mouth-watering with a new Michelin stared chef soon to be announced.
Shaking up its festival format for 2016, Henley will be bringing a programme of red hot British comedians to the festival, doubling Henley Festival's comedy bill in size from previous years.
Henley Festival's visual art offering has grown from strength to strength in the last decade, and the festival prides itself on supporting independent artists and galleries. In 2016 the festival will showcase contemporary art installation and sculpture across the festival site as well as hanging works by leading photographers and painters in a series of pop up galleries dotted around the festival. Artists who exhibited at the festival in 2015 included: Damien Hurst, Marc Quinn, Gil Carvalho, Gerard Sexton and Jiwon Oh.
Not just for grownups, Sunday at Henley festival is Family Day, where kids can enjoy the festival site and interact with children's entertainers, musicians, comedians and street entertainers as well as taking part in crafting sessions and making art, while parents can relax in the stunning festival grounds.