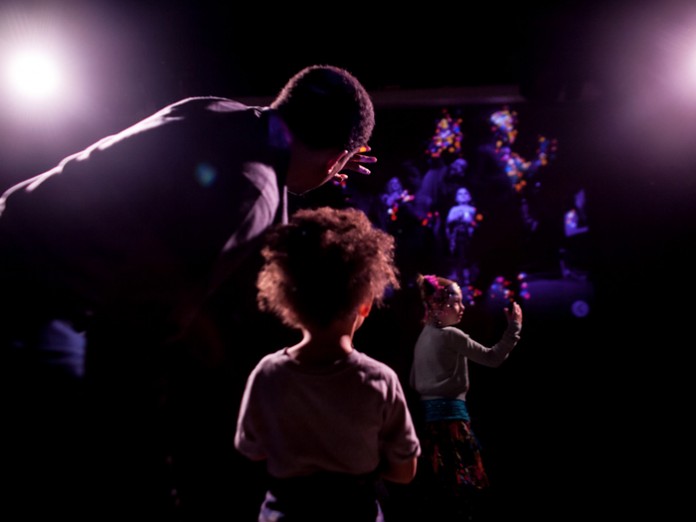 UK: Since its inception in 2012, VAULT has hosted over 250 productions – from outrageous comedy acts to hard-hitting political theatre and experimental new work from Britain's most exciting emerging artists. 2016 promises to deliver another feast for the body, soul and mind with an international array of performances exploring themes such as gender, mental health, conflict and much more.
The myriad of shows on offer includes 'Squidboy,' starring award-winning physical theatre performer Trygve Wakenshaw, in which an imaginary friend creates its own imaginary friends. Audiences will be taken through a world of wheelchairs and blow up dolls in a captivating exploration of an autistic mind, dubbed The Misfit Analysis. This performance is written and lead by Cian Binchy who also acts as consultant for the West End's 'The Curious Incident of the Dog in the Night-Time'. In a VAULT Festival debut, the award-winning company, Clout Theatre present 'The Various Lives of Infinite Nullity'; a dark and intriguing piece of absurdism centered around a post-suicide support group held in the afterlife. Elsewhere the 'Queen of Canvey', Diane Chorley brings her 'Diantines Ball' to VAULT and comedienne Lucie Pohl offers up a host of NYC-inspired character comedy in 'Cry Me A Liver'.
For night owls and party animals VAULT offer up 'Lates', every night of the festival will boast parties until the early hours. The Ceilidh Liberation Front, Artful Badger's Valentine's Ball, Fat Tuesday Mardi Gras and Filthy Silent Disco hosted by TimeOut are just some of the opportunities to hit the VAULT dancefloor.
In addition to the bars keeping the VAULT audience refreshed 2016 welcomes a pop-up 'country pub' dubbed the Suffolk Punch. In collaboration with The Suffolk Young Producers and headed up by award-winning baker David Wright, Suffolk Punch will serve high quality and homely produce sourced from the best of East Anglia. Fellow multi-award winning food heroes involved include Adnams, Alder Carr Farm, Pinney's of Orford and further specially selected suppliers. The Suffolk Punch will serve everything from light bites to full meals and Sunday roasts throughout the run of the festival.
Families are catered for this year in the biggest and most accomplished Mini VAULT programme to date. A magic day out is promised via Pirates of the Carabina, poet Roger McGough and a show from Lithuanian dance company Puzzle, devised for under 3s using the latest in young-years education teachings. Mini VAULT will also be laying on the ever-popular Big Fish Little Fish family rave and an 'Under The Sea' party courtesy of Mini Rumpus.
Surge, a programme of special events, workshops, talks, forums and more invites the VAULT audience to connect with a number of performers and companies. 2016 will see Devoted & Disgruntled, Hiive and the Young Producer's forum present a variety of activities which promise to be inspiring, informative and educational.
New for 2016 will be the first VAULT Film Festival taking place each Sunday in February. Both long and short form screenings spanning drama, documentary, animation and more will feature. Additionally some pieces will appear courtesy of a partnership with Paris' ECU Film Festival.
Details of the 150+ events taking place are outlined in the VAULT Festival 2016 programme that can be viewed here.