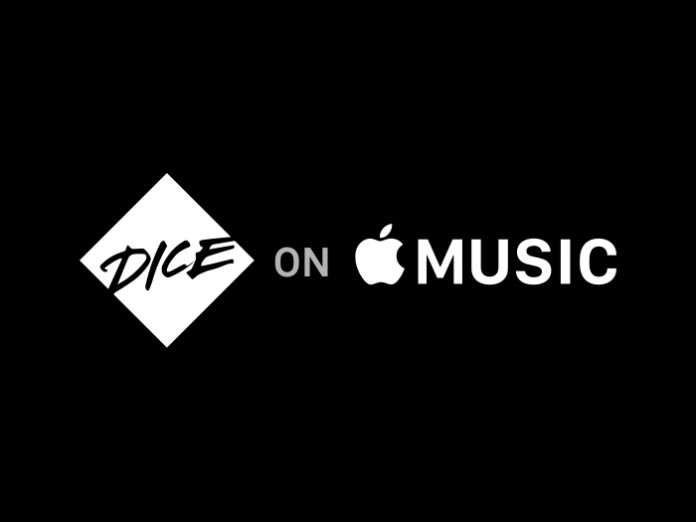 UK: DICE, the world's fastest growing live music platform has joined XL Recordings, VICE and Pitchfork as curators on Apple Music.
Each week DICE's music team, led by former Vice veteran Russ Tannen and BBC Radio 1 alumni Jen Long, will bring Apple Music subscribers a bunch of playlists spanning the best in brand new, long lost, uncovered and exceptional music.
Capturing the energy and excitement of the UK's best gigs, club nights and festivals, DICE's music team have programmed playlists which speak true to their roots in live music. Amongst other picks from the wider editorial team, DICE's curator profile launches three flagship series:
LIVE AT: Kicking off with Camden's world-renowned Roundhouse, 'Live At' brings together the best live recordings from renowned venues across the globe.
SET LIST: Letting fans relive the euphoria of last night's gig, 'Set List' distills the intimacy of a live show into playlist form.
LINEUP: Whether it's Reading's iconic 1992 billing, or Field Day's forthcoming 10th anniversary, 'Lineup' delves deep into the acts and artists who've performed at the UK's best festivals past, present and future.
Russ Tannen, Head of Music at DICE, said: "We've basically bottled up music obsession in a series of playlists that will hopefully make the world a better place."
Named as one of Apple's Best Apps Of 2015, DICE has quickly established a name for itself as a leading authority in live music. Having worked with big-name acts including Adele, Disclosure and Taylor Swift, as well as up-and-coming musicians such as SOPHIE, Little Simz and Dilly Dally; DICE is the first ticketing platform which uses a team of editors to cherry-pick the best gigs, club nights and festivals in the UK. All with no booking fees.
Fans can find and follow DICE by selecting 'Curator Playlists' in the 'New' tab on Apple Music.