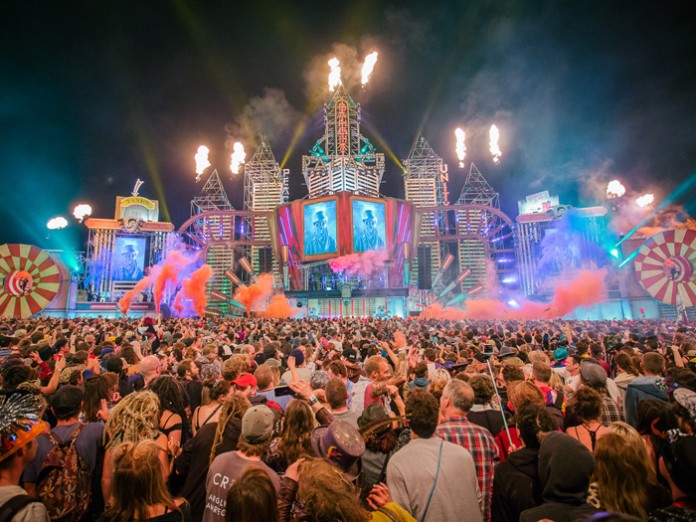 UK: BoomTown Fair has announced the first batch of artists for the eighth chapter of its immersive, genre-spanning festival. The headliners include three acts that have supposedly been at the top of the BoomTown wish list since day one, namely: Madness, Fat Freddy's Drop, and Damian 'Jr Gong' Marley.
From August 11 – 14, 50,000 citizens will descend on the Matterley Estate, Winchester, amid a theatrical narrative of revolution across nine individually themed city districts with a soundtrack covering many many bases of the musical spectrum.
In addition to the three aforementioned headliners, the first wave includes: Koan Sound, Nightmares on Wax, Asian Dub Foundation, Fun Lovin' Criminals, Leftfield, Levellers, Mad Caddies, Congo Natty feat. Congo Dubz, Mungo's Hi-Fi (Live), Beans On Toast, Craig Charles, Shpongle, Skazi, Manudigital, Leftover Crack, Sonic Boom 6, Foreign Beggars, Pharaoh Monche, Submotion Orchestra, B Traits, Derrick May, Jackmaster, Octave One (Live), Shadow Child, Skream, Dub Phizix & Strategy, My Nu Leng & Dread MC, Roni Size, Derrick Carter, So Solid Crew, Zed Bias Soundsystem and MC Trigga, Om Unit, and more.
For the full line-up thus far, check out BoomTown's official website.