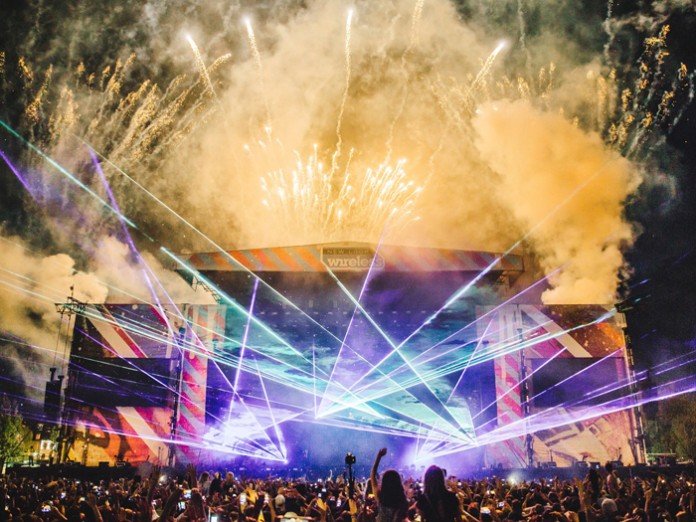 UK: The London-based charity Friends of Finsbury Park has issued a formal objection to Wireless Festival's 2016 application. The letter presented by FOFP alleges that last year's Wireless – which attracted 50,000 attendees from July 3 – 5 – was responsible for serious safety issues, excessive noise, severe damage to the park, antisocial behaviour and criminality.
In addition to the formal objection, FOFP has also forwarded Haringey Council a letter from London solicitor Susan Ring, who specialises in environmental and public law. On behalf of the Friends of Finsbury Park, Ring asserts that Wireless is acting unlawfully as the size of the concerts contravenes an Act of Parliament set up to protect London parks.
Ring said: "The Victorians passed legislation to form Finsbury Park for the health and enjoyment of the inhabitants of North London, so it is ironic that in what might be thought of as a more civilised age, the Council is now seeking unlawfully to close large sections of the Park off in the high summer at just the time when green space deprived Londoners would want to use the Park. This creeping privatisation and annexing of Finsbury Park by the Council is not appropriate: the Council should look at other ways of raising money."
Moreover, FOFP claims that Haringey Council have been 'very secretive' during the application process, and that Wireless has been disingenuous in characterising its demographic as family-friendly. Pertaining to the former claim, FOTP has stated that: 'The Friends were told in January that the council was working with Wireless Festival organisers on an event application. Then Wireless started to promote the summer 2016 dates in Finsbury Park a week before we received the application.
'We only had 10 days to respond to the application, but information vital for us to make an informed decision was withheld. There was no Risk Assessment, Noise Management Plan, Green and Sustainable Policy, Event Management Plan or Area Map. When we contacted the Council they refused to provide the information telling us it was 'commercially sensitive' and that we'd need to to submit a Freedom of Information Request.'
The objection has received support from Catherine West MP, who has recently contacted Chief Executive of Haringey Council to request an urgent extension of the consultation window and to widen participation to local residents most affected by the alleged disruption.
Read FOFP's full letter here.
Read Catherine West's full letter here.