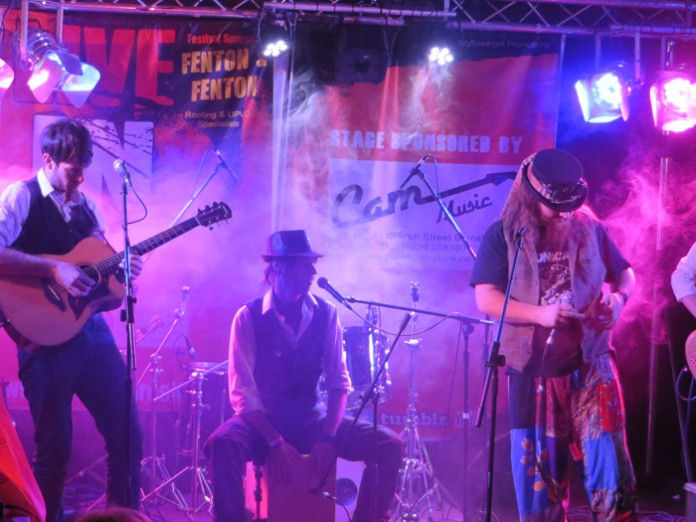 UK: Live in Barnsley, the titular town's preeminent free metropolitan music festival, is now into its fourth year. This year's event will take place on June 18 and the organisers have announced that there will be more venues and more bands involved than last year's edition.
One of LiB's organisers, Dave Pearsall, said: "We are really pleased to announce that all 14 of the venues that took part in 2014 will take part again this year and that there will be two additional venues: The Old No.7 on Market Hill and The Blue Room on Wellington Street."
With the inclusion of these new additions, the festival has expanded to 16 venues, 144 bands, and over 600 musicians.
Fellow organiser Steve Clifford said: "We're also happy to announce that this years festival will again be sponsored by a local firm, The Underwood Meat Company, that have butchers shops in Barnsley, Rotherham and Sheffield while supplying meat products to the trade across the north of England. We are so grateful for their support. They have actually sponsored a stage at the festival since the very beginning so this is an amazing show of faith and support."
Since last year's event, the festival was one of the shortlisted finalists in the UK Festival Awards in the Best Festival for Emerging Talent category – the second time in three years the festival has earned national recognition.
Pearsall continued: "Gaining regional and national recognition is great for the festival and for the town. However, the festival philosophy hasn't changed. We are a free festival, we are the festival on a shoestring and we look to showcase and support local and unsigned musicians from Barnsley and across Yorkshire. Working together with local businesses who sponsor us and volunteers who help pull it all together, we hope to put on another great day out for everyone."
Pearsall also said that for the first time, the festival has nearly all the bands signed up only four weeks after advertising for bands to apply. Bands already announced to play include I Set the Sea on Fire from Sheffield, Ghost Riders in the Sky from Hemel Hempstead formed by former Gallows guitarist Steph Carter, Louise Distras from Wakefield, Kid 85 from Barnsley, Where Fires Are from Leeds, Bad Cardigan from Blackburn, Euphoria Audio from Wakefield, The Talkdown from Hull, Peur from Bolton, Noddy NT from Rotherham, Jupiter Falls from Leeds and finalist in the 2015 National Blues Awards, Dan Burnett from Harrogate.