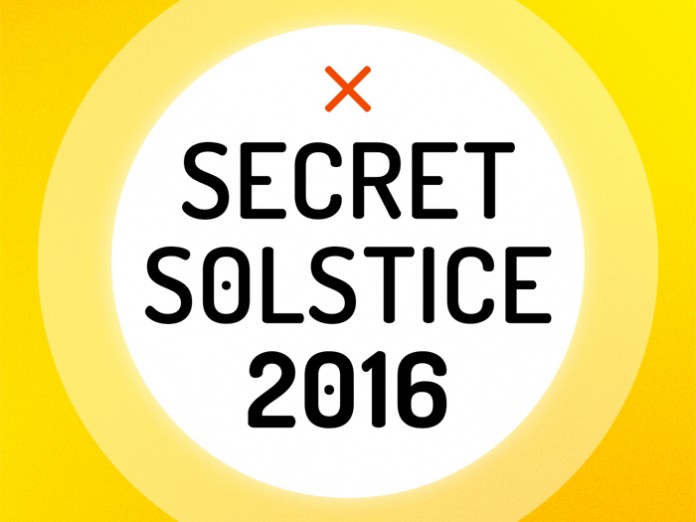 ICELAND: Secret Solstice festival has just been certified a CarbonNeutral event, meaning all CO2 emissions from supplier and organiser travel, as well as event waste, has been balanced out with the purchase of high quality, verified carbon offsets, which Secret Solstice has purchased from the rainforest conservation project Makira REDD+ in Madagascar.
But the Icelandic music festival goes many steps further than simply offsetting its carbon emissions, with many more initiatives in place to reduce its impact on the planet.
Iceland is one of the most volcanically active places on Earth, and produces an abundance of renewable geothermal energy created from superheated steam being held in pockets within the planet. Secret Solstice taps into this natural resource, with 100% of its onsite energy needs being provided by this extremely green power supply.
Giles Bristow of Acute Audio Productions, Secret Solstice's 2016 production manager, is a veteran of producing large-scale festivals. He believes Secret Solstice is extremely unique in its use of renewable power.
"100% of the energy used to power Secret Solstice the last two years was geothermal electricity produced locally," said Bristow. "These were the first ever outdoor events I had produced where not one drop of diesel was used in providing the onsite energy needs for sound and stage production."
Secret Solstice has also recently entered into a green partnership with Toyota Iceland, with the forward-thinking automotive manufacturer providing several modern hybrid vehicles to the festival for long-term usage over nine months, further lowering the event's carbon footprint.
When it comes to recycling, Secret Solstice has implemented a comprehensive waste management plan on the event site, with as much material as possible being reused. Event partner Icelandic Glacial, the super-premium natural spring water from Iceland, will also provide hundreds of biodegradable cardboard recycling bins over the festival's four days in Reykjavík.
"Knowing we're making a difference in minimising the impact Secret Solstice has on the planet is a big deal to us," said festival director Fred Olafsson. "We are proud to have Natural Capital Partners on board to help us offset our carbon emissions for the first time to make this year's event as environmentally friendly as we possibly can."
Secret Solstice is being held for the third time between the June 16 – 19 2016, in Reykjavík, Iceland, with acts like Radiohead, Deftones, Of Monsters And Men, Die Antwoord, and many more performing.