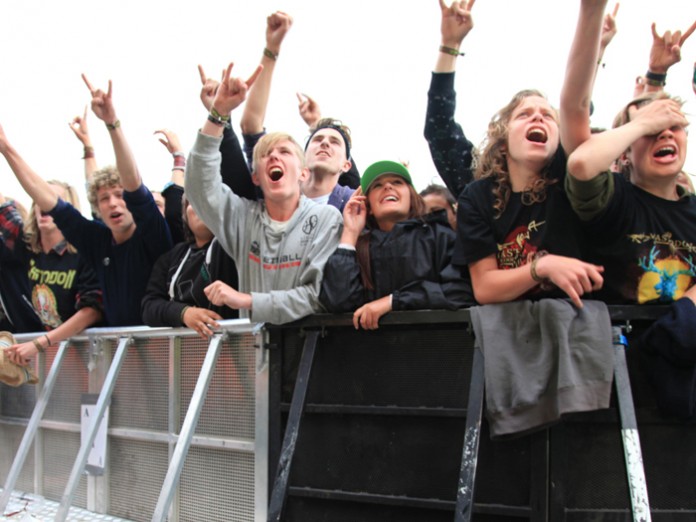 GERMANY: Mojo Barriers has completed an extensive sale of new equipment, supplying over 600 meters of the latest Mojo systems to V.I.P.'s Security & More.
V.I.P.'s Security, a German-based event supply company, which has recently acquired Bümo Event Logistik, has purchased over 600 pieces of new Mojo Barriers equipment. This includes 100m of bar barrier, 400m of straight aluminium crowd barrier, along with specialist flex corners, line-up gates and mega exits, making this one of Mojo's largest ever sale of new equipment. The range gives V.I.P.'s Security the ability to provide a full service to huge concerts and festivals.
Key to this deal was V.I.P.'s Security owner Goran Marincic and project manager, Schlanky Schilling, who have many years expertise working within live events. The company already has a variety of working Mojo stock to supply customers, but this new Mojo Barriers kit – available to rent from May 1 – is a significant addition to their offering.
V.I.P.'s Security's Goran Marincic commented: "We saw the system first hand on the 2015 AC / DC tour and we were really impressed with how it looked and how quickly it could be assembled and taken down. This gives us more flexibility and requires less manpower. We are now able to offer Mojo's safe, high quality and reliable barriers to clients, providing a more expansive product range and a quicker, more efficient service."
Schlanky Schilling added: "Mojo Barriers is a globally trusted band and we believe it can only be a positive reassurance for the many international artists and productions visiting Germany when they know we can provide them with a Mojo system."
Mojo Barriers' Alex Borger commented: "This sale felt right because V.I.P.'s Security's philosophy towards health and safety is aligned to our own approach. The entertainment industry within Germany is well established and attracts many big international acts at tours and festivals throughout the year. I am delighted they will be giving promoters production managers and event organisers the option of having safe and reliable Mojo Barriers all year round. Our manufacturers are now at full stretch to manufacture this new equipment."