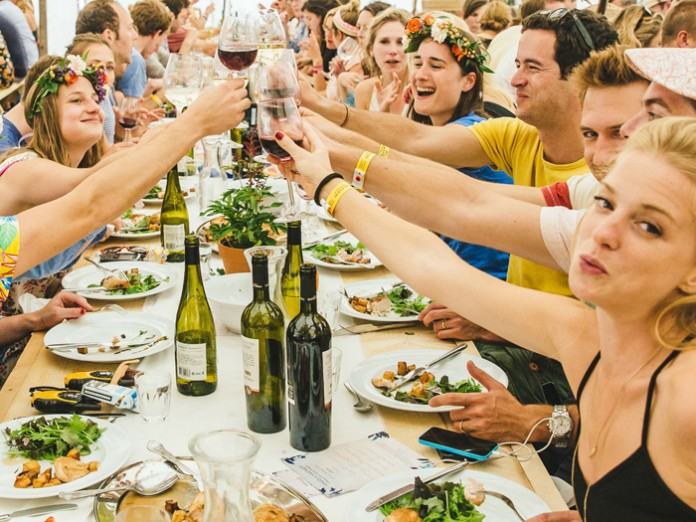 UK: The world's largest philosophy and music festival, HowTheLightGetsIn, will return to Hay-on-Wye from May 26 – June 5. Headliners this year include Nobel Prize-winner Frank Wilczek, Green Party leader Natalie Bennett, former London Mayor Ken Livingstone, and YBA artist Gavin Turk, while the music side comprises BBC Radio 6 DJ Gilles Peterson and Mercury Prize nominees Ghostpoet, ESKA and C Duncan.
There are hundreds of debates and a packed schedule that includes solo talks, IAI Academy courses and Open Platforms – where attendees will get the opportunity to have a philosophical chat with the speakers.
This year's theme is 'The Known, the Strange and the New', so each debate will be looking for the strange in search of the new. 'Every time we think we have gotten to the bottom of something, be it in science or morality, philosophy or politics, the unexpected and inexplicable has a habit of cropping up,' reads a statement issued by the festival. 'We're tackling strangeness head on, going boldly in search of the new.'
Each day of HowTheLightGetsIn will unravel different aspects of this theme, ranging from the Big Picture, Mind & Body and Politics & Society on the Bank Holiday Weekend, to Personal Values, Art & Aesthetics and The Human World during the Midweek Festival. For the Finale Festival the focus turns to Science and The Transcendental before closing with Culture and Play.