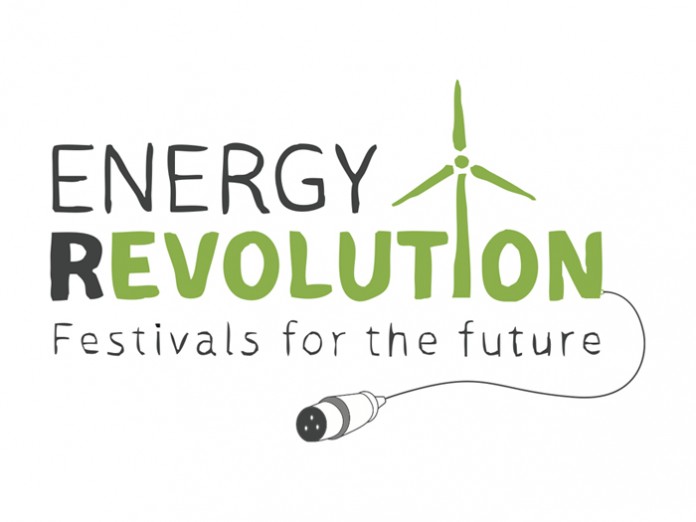 UK: TheTicketSellers has become the first festival industry ticket agent to integrate a travel carbon calculator, in conjunction with the Energy Revolution project. The travel calculator allows ticket-buyers to calculate their real carbon emissions when travelling to an event. They then have the opportunity to donate to 'balance' their emissions. 100% of donations are invested in renewable energy projects.
By crowdsourcing donations alongside ticket sales and investing in renewable energy projects, Energy Revolution turns fossil-fuel travel miles from festivalgoers into a world-changing positive investment.
The first festivals to sign up to TheTicketSellers new green service are Subsonic, Shindig, Moseley Jazz & Folk Festival, Lunar, Illusive and Nozstock. They will join eleven pioneering festivals who joined and helped to found the project in 2015, including Bestival, Camp Bestival, Standon Calling, Boomtown, Kendal Calling, Secret Garden Party, Starry Skies, Shambala Festival and Love Saves The Day.
The calculator is fully integrated with TheTicketSellers' website, so it is simple for an event to join the scheme. There is no cost; an event organiser simply has to tick a box to add it to their event page. The calculator has been created using Government industry carbon statistics for travel.
In the project's first year, it has raised more than £8,500 in donations, which has been invested in two wind turbines in Tamil Nadu with charity The Converging World. Because of India's coal-based fuel mix, investing in renewables has approximately twice the impact on carbon emissions compared with investing it here in the UK. The initiative has accounted for almost 1.7 million travel miles worth of carbon emissions to date.
Chris Johnson, Co-Director of Energy Revolution, said, "We're delighted that TheTicketSellers have been the first agency to adopt the ER Travel Calculator. On average, 70% of an event's carbon footprint comes from audience travel, so allowing the audience to donate to renewable energy projects is a very easy way to balance a negative impact with a positive action."
Seventeen UK festivals are now on board. Energy Revolution is welcoming more festivals to join the movement for 2017. For more information or to join Energy Revolution.