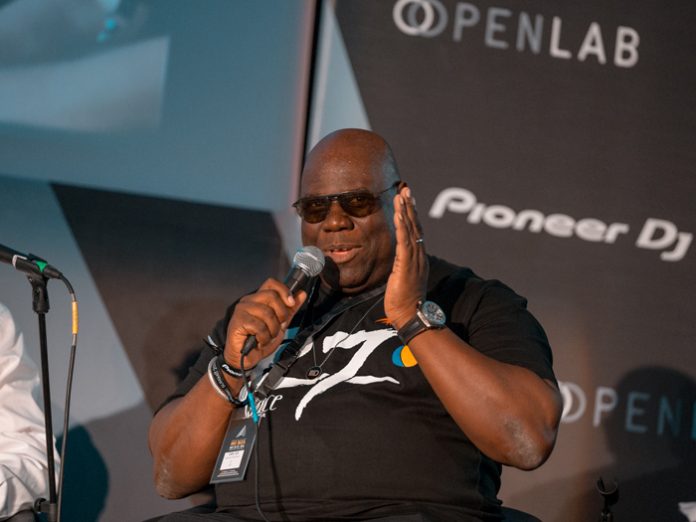 SPAIN: Marking its ninth edition, the first day of IMS Ibiza was kick-started with a mixture of insightful topics, panels and keynotes. Exploring the huge growth in today's electronic music industry, which was encapsulated with the 2016 business report, subjects such as streaming, major labels, and the emotional closure of Space were also covered – with a candid vinyl exchange between Seth Troxler and Dave Haslam closing the day's schedule.
Opening with this year's business report compiled by Kevin Watson, key findings revealed the following:
The electronic music industry is now worth $7.1 billion, a 60% increase from three years ago
In the UK, streaming of dance music grew at a faster rate than any other genre in 2015
Dance music is the fifth most popular genre streamed in the US
Techno is now the best selling genre on Beatport in 2016, overtaking tech house
Venezuela, China and Argentina are the top three countries with massive growth in music revenue
Asian clubs dominate new entries in the 2016 DJ Mag Top 100 poll. Four clubs out of 20 are from China
Electronic music dominated Spotify in 2016, with 'Lean On' by Major Lazer as the platform's most streamed track
Ticketmaster's report presented by Sophie Crosby followed – with key findings showing that one in five fans say dance music is a big part of their lives and they listen to the genre outside of gigs / festivals – whilst Bart Cools led 'Spirit of The Majors'. Other talks included 'Great Streaming Debate' featuring Brian Tappert (co-founder of Traxsource), and Anglo Digital Management director Jamie Chalmers. Discussing streaming, Stephen White of Dubset Media Holdings explained: "We're seeing evolution. Dance music is a very focus for all of them in ways that it hasn't been before. It's evolving towards an understanding towards the genre, and a better approach."
The much anticipated 'Space Ibiza: End of an Era' discussion with Carl Cox, Pepe Roselló and Lynn Cosgrave provided a fond and emotional overview of the club's history in its final year, culminating in a standing ovation following Pepe's closing word on what the club's history has meant to him over the years.
Rounding off the day's proceedings were Dave Haslam and Seth Troxler, who together discussed their Vinyl Exchange for the first time, exclusively for IMS. The pair discussed their mutual love for vinyl and played the crowd some records from the historic collection.
Watch the highlights below: