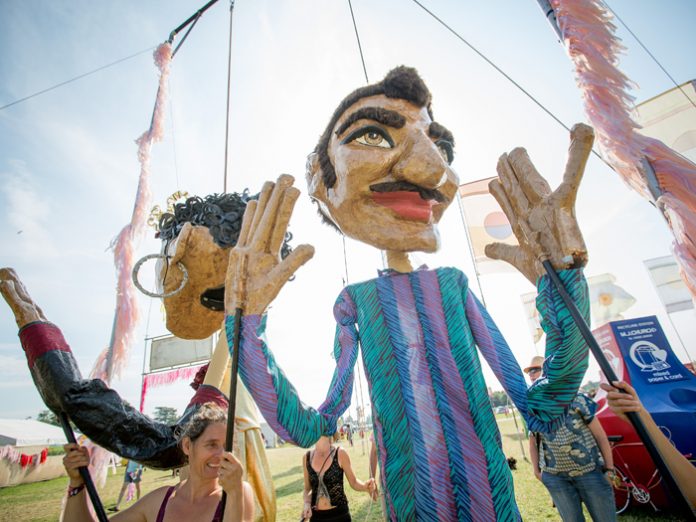 UK: BBC Radio 3 has announced that it will continue its commitment to world and roots music with a series of broadcasts from WOMAD.
The broadcasts will include specially curated performances booked by BBC Radio 3 from across the globe on the BBC Radio 3 Charlie Gillett Stage; highlights of performances and interviews from other stages including Siam Tent and Open Air Stage; more bespoke performances from a session tent filmed for online broadcast; and the unveiling of this year's BBC Introducing Radio 3 world music artists in their WOMAD debut.
Alan Davey, Controller at BBC Radio 3, commented: "World and roots music are a big part of BBC Radio 3's remit as a place that connects audiences with remarkable music and culture. As the only broadcaster with a dedicated world music programme I'm delighted we have such a strong relationship with WOMAD who are a leading light in bringing interesting music to a broad audience. We too think it's important and that's why we've increased our coverage this year."
Regular World on 3 presenters, Lopa Kothari and Mary-Ann Kennedy, will present the Radio 3 coverage from July 29 – 31 and for the first time acclaimed folk performer Kathryn Tickell will join them. A leading light in Northumbrian folk music and guest presenter for World on 3, Tickell is a celebrated player of the Northumbrian small pipes and won Musician of the Year at the Radio 2 Folk Awards in 2013.
Cerys Matthews will also return to WOMAD, presenting her BBC Radio 6 Music programme from 10.00am on July 31. Also, following a successful collaboration in 2015, BBC Radio 3 will team up with Matthews for a joint broadcast which will go out simultaneously on both stations from 11.30am – 1.30pm July 31. Special artists featured will include Dom La Nena and Bafula, who were discovered by BBC Radio 3 as part of BBC Introducing World Music 2016.