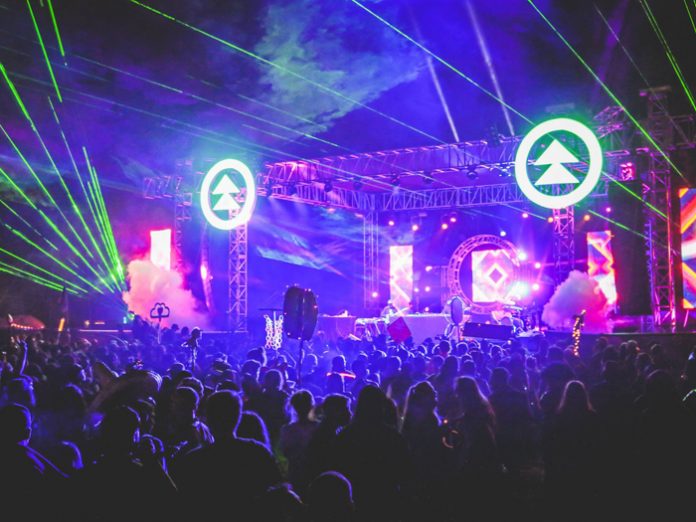 USA: Full Circle Productions and Basscraft are set to provide Void Acoustics sound systems to the upcoming Northern Nights Music Festival in California, which will be utilised by a unique line-up of artists and engineers, featuring lots of bass music, house, hip-hop and plenty of other niche electronic acts.
"We were approached by Northern Nights Music Festival with a couple of challenges," said Jacob Ford, President of Full Circle Productions. "They were interested in only using Void Acoustics sound systems for all three stages and an extremely powerful, beautiful sounding yet steerable sound system for the main stage."
In the first year working with Northern Nights, Full Circle deployed 24 Stasys Psycho subs, along with 12 Stasys Primes for the main stage. The second stage utilised Air Motions and Stasys X subs. The beach stage, provided by BassCraft, used Air Motions with Trinity X subs.
In the second year, 16 Arcline 12 line array elements were added for improved directional capabilities. Since deploying the sound system for Northern Nights' main stage, Full Circle has received a large amount of exposure, accolades and positive reviews, which include being named 'one of the three most iconic sound systems on the West Coast', with Northern Nights referred to as one of the top 10 festivals in the country, largely attributed to the quality of the sound.
"We consider this an achievement considering we have only been in business for a short time and our competition are largely multi-million dollar event production companies," said Ford. "Northern California is an extremely competitive market but by utilising Void Acoustics incredible sound and unique looks we have really stood out amongst our competitors."
This year's Northern Nights will feature performances from Amon Tobin's Two Fingers project, The Knocks, Troyboi, The Coup, Sugarbeats, Govinda and many more.