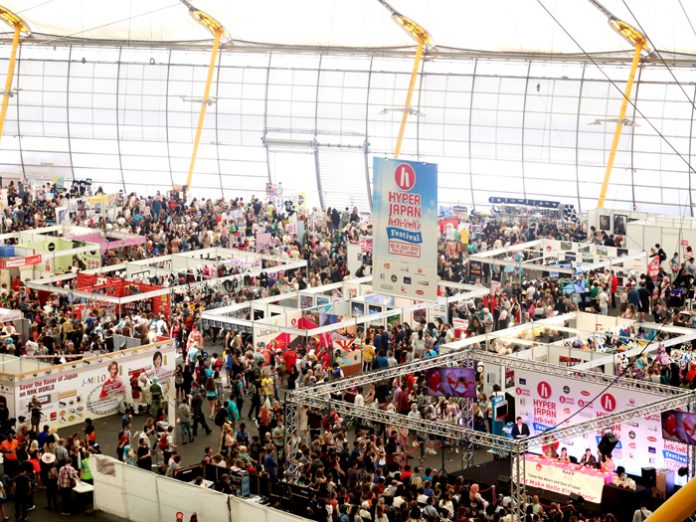 UK: The 10th edition of Britain's largest celebration of Japanese popular culture, Hyper Japan, comes to Olympia London from July 15 – 17. The festival will be offering the most vibrant and alternative aspects of J-culture – from music and food to anime, gaming, fashion and sake.
Tens of thousands of J-culture enthusiasts are expected to convene at Olympia London from this Friday, to enjoy performances from Japanese electro / rap duo Charisma.com; Studio Ghibli singer, Azumi Inoue; British internet-sensation and Kawaii trend expert, Beckii; and indie pop-punk group Broken Doll to name a few.
There will be plenty of activities taking place in the Nintendo booth as well as exciting stage shows to watch and take part in. For details on Nintendo's onsite activities click here.
One of Europe's largest public sake-tasting events, Sake Experience will also be returning. The area within the Hyper Japan festival will invite people to come and taste the finest sake brews on offer. The best breweries from all across Japan will be presenting their various premium sake as visitors are invited to purchase their sake of choice and vote for their favourites.
Hyper Japan's Managing Director, Kazuhiro Marumo, said: "I'm looking forward to welcoming London to our milestone, tenth Hyper Japan Festival 2016. After growing popularity it's great to see Japanese culture becoming a staple in the capital's event calendar. For our tenth festival we are working harder than ever to ensure the magic of Japan is captured at Olympia and is delivered to our loyal attendees and newcomers."