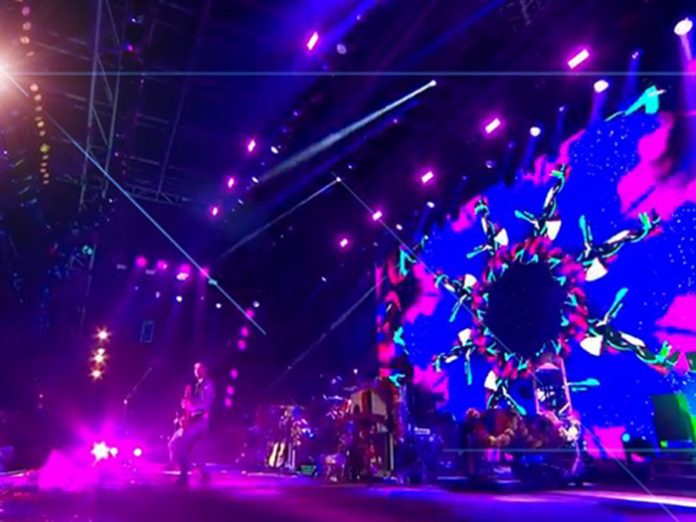 UK: Working with some of the biggest names in UK live entertainment production, VER kicked off the festival season delivering a range of equipment packages to both Glastonbury and the Electric Daisy Carnival.
For the second year in succession, VER were contracted by the Glastonbury Festival Pyramid and Other Stage production team to work with video production coordinators Production Network, supplying the main camera image screens to both stages, along with installed screens onstage to be used with associated control equipment for a mixture of artists.
On the Pyramid Stage VER had a clean sweep of headline acts, with screens supplied via Video Design for Muse on Friday, directly to the act for Adele's Saturday performance and via Glastonbury Production for Coldplay's Sunday night set. The same screen gained further use in a variety of configurations throughout Sunday by a number of major acts, including ELO, Beck and Ellie Goulding.
For the Other Stage the company supplied a full stage width rolling screen in sections that could be easily rolled on during band changeover and up and running, in multiple configurations, in under 10 minutes. The flexibility of the system also allowed reconfiguration into a single large screen for Sunday night headliners LCD Soundsystem.
Next on the bill was a consignment of LED display systems designed to help deliver the intense club experience to the monumentally colourful, fantasy world of the Electric Daisy Carnival. Working with Insomniac Events, VER Project Manager Paul Gilzene assisted the production team in the provision of a large scale, bespoke screening installation that was integrated directly into the ornate stage set to punctuate performances by the some of the worlds leading purveyors of EDM.
Both events have been well documented with global, live broadcasts and recordings taking place throughout and despite the best efforts of the British weather to try and dampen spirits, the success of the VER screened performances have garnered widespread approval from both the worlds media and those lucky enough to have taken part in these globally recognised events.
Commenting on the company's involvement, VER Production Manager Alastair MacDiarmid said: "Hard work over the last couple of years is now paying off, with VER seeing huge demand for its services. It's brilliant to be working at the peak of the industry on these huge projects and appreciated for what we deliver".