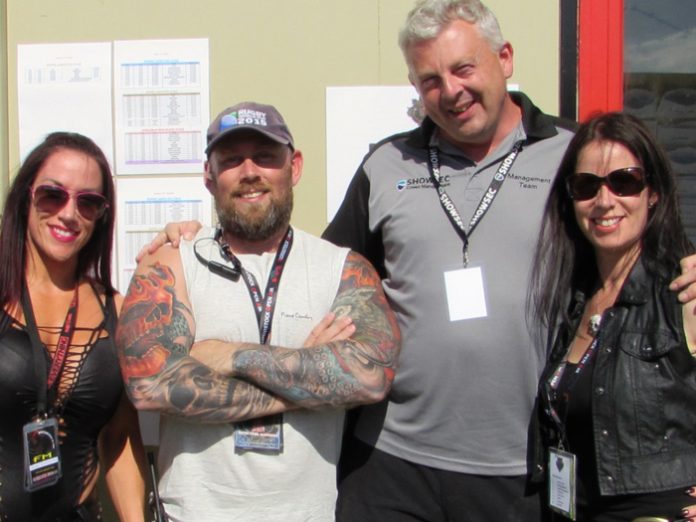 UK: Crowd management and event security specialist Showsec has been praised for the mouldable, customer-focused approach that has contributed to the success of Bloodstock – the United Kingdom's largest dedicated heavy metal festival.
Founded and organised by the Gregory family, Bloodstock Open Air attracts almost 15,000 heavy metal fans to the grounds of Catton Hall each year. This year's line-up featured headline acts Twisted Sister, Mastodon and Slayer over the three days.
"Bloodstock is like a big family gathering each year and Showsec have certainly added to that great sense of togetherness," said Adam Gregory, one of the festival directors.
"Front-of-house contact can define your event because it transmits the feel, the atmosphere. Showsec work well with what we are trying to achieve in terms of the customer experience and that helps to enhance a real family vibe right across the whole event. What makes them stand out from the crowd is their mouldable approach. We can engage with Showsec at all management levels, we're listened to and they deliver."
Bloodstock is now well established on the heavy metal scene and Showsec has been instrumental in developing its special atmosphere for the past seven years.
Fellow director Rachael Greenfield added: "The relationship has grown much stronger in the time that we have engaged Showsec's services for the festival.
"They understand our family brilliantly, and the familiar faces which we see within their team make a big difference in terms of building trust with all parties. The fans feel like they are coming to see their friends once a year and I know that many would include members of the Showsec staff among them."
Many of the Showsec staff on duty at Catton Park have worked there on a number of occasions, some of them regularly travelling across from Wales.
"We all look forward to Bloodstock each year," said Joe Milner, Showsec's Area Manager for the East Midlands. "It isn't just a festival, it's a community of people who enjoy listening to their favourite music and the other attractions of this event.
"We've all worked together for some time now and the strength of that relationship is reflected in the festival experience we deliver for the thousands of metal fans who are so loyal to the event and look forward to their time at Catton Park."