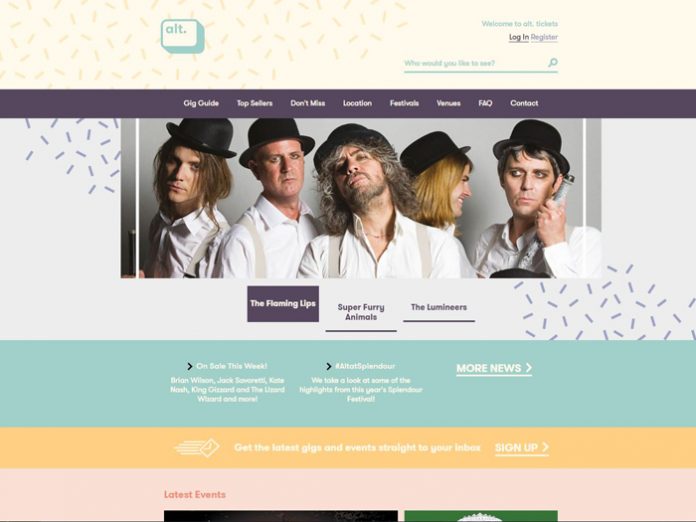 UK: One of the UK's leading ticketing platforms for independent live music, clubs, tours and festivals is relaunching on August 15 with a new brand and an improved customer focused service offer.
alt. tickets, a full member of STAR (the Society of Ticket Agents and Retailers), was set up in 2000 to primarily sell tickets for DHP Family operating from the box office of its flagship venue Rock City.
Having reached the milestone of selling more than one million tickets by the end of 2015, alt. tickets became an exclusively digital platform, capitalising on innovative industry trends and its impressive social media, email and affiliate networks.
The new alt. will deliver a more user friendly and mobile responsive interface as well as a new look, bringing the brand in line with DHP Family. Customers will be able to set up an account to ensure a faster booking process; enjoy regular blogs; and benefit from an intelligent mix of exclusive offers, competitions and pre-sales rewarding customer loyalty.
DHP Family owner George Akins said: "Established primarily to sell tickets for DHP Family events, alt. tickets has expanded massively over the past 15 years in parallel with our significant growth as a leading national promoter. We're looking to grow the ticketing operation even further by investing in the customer experience."
Today the ticketing platform sells tickets for events both big and small for a variety of external promoters across the country such as Live Nation, Kilimanjaro, AEG Live, SJM Concerts, Eat Your Own Ears, Bird on the Wire and more, as well as providing a white label service for venues such as the Manchester Cathedral.