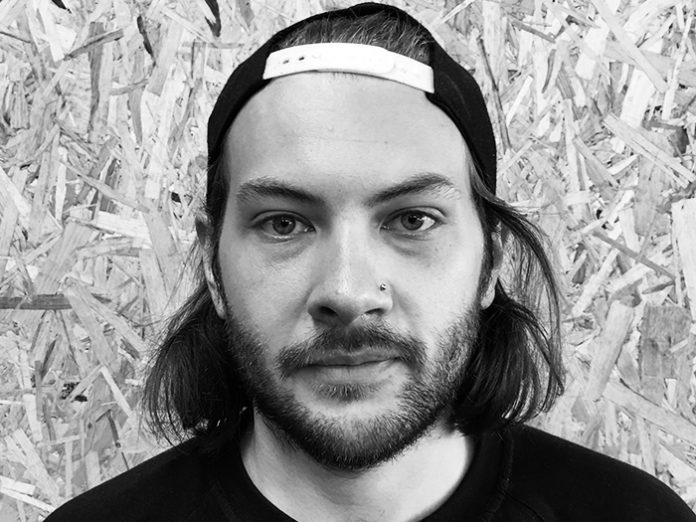 Nathaniel Hanna is the Managing Director of Stax Creations. After studying Visual Communication at the Birmingham School of Architecture and Design, he took his expertise into the third dimension in 2014 by founding Stax Creations. He now works closely with Stax's Creative Director Chris on conceptualisation and creative design, and leads on technical design and build.
We first met the guys from Festival Insights at Liverpool Sound City when the event moved to a permanent, unique venue for the first time. We had started Stax Creations a year earlier and were brought on board by Sound City to design and make elements of the festival staging, which followed a post-apocalyptic theme – sort of Mad Max meets The Warriors, providing the immersive, detailed and playful experience that we're all about.
A year later, we've doubled our turnover and grown our client base significantly, which now includes Red Bull; Heineken; Coors; various venues, restaurants and bars; as well as – of course – festivals and outdoor events such as MADE and The Zoo Project.
When we started the business, we were making ever-popular pallet furniture. After meeting Chris, who was designing and making decor for local events, we knew our skills combined could turn into something exciting so we jumped at the chance to start working together.
Our backgrounds in architecture, theatre & event design, and carpentry matched perfectly and were brought together by entrepreneurial aspirations and a compulsion to create. We then met Danny Fisher who heads up a business incubator for start-ups and venue, Boxxed. Danny has supported Stax from day one and is our Non-Executive Director, Co-Founder and commercial advisor to the business. He has invested in us, our premises and the CNC router machine that has enabled such rapid progress in the business.
Chris' qualifications in theatre performance & event design, plus his experience in crewing gave him the opportunity to work with large scale events and festivals like Unknown, Download, and Latitude, as well as exhibitions and art installations. Passionate about the festival world, meeting The Zoo Project gang while working on a pre-festival launch together at Boxxed really helped us break in to creative staging. We hit it off immediately with the Zoo team because of the crossover of values and ethos and although they had only seen our pallet furniture at this point, they invited us to work on a stage at The Zoo Project Festival in 2014, then subsequently their two main stages in Ibiza.
The Zoo Project gave us the freedom to design and make what we felt suited the show's ethos, audience and setting, which enabled us, in turn, to develop our own style, ethos and approach. The idea of creating immersive stage and environments suited our founding team's interest in the escapist and temporary nature of festivals, as well as the spectacle and potential impact this has on an audience.
Although at the time, there was some debate on the value of 'free' work, the decision to take the leap doubled our passion and opened doors. As we all know, you've got to show willingness in our industry to progress and we feel that the big ingredients of our success were starting young and proving that we have something unique to offer.
Our respective trades, experiences and backgrounds have created a unique design approach and style to our work, which is fully immersive, well executed and ultimately very much suits the festival sector and audience. We have worked on shows like MADE, The Zoo Project, and one of our favourites this summer: Bestival & the Weird Science show's Carnival Magnifico – creating a life-size, intensely colourful favela in the middle of Birmingham's creative quarter.
Our inspiration comes from the likes of Thomas Heatherwick and Ben Kelly Design, and we have great respect for Block 9, Shangri La, Bestival and Burning Man for their approach and ability to create an escapist paradise, stealing their audiences' inhibitions and forging memories.
It's this that we're most interested in, and we are seeing a change in the approach to the festivals that we are 100% behind. Gottwood really encapsulates this; a magical experience attained by paying attention to the small details that tie every element together. The design was integral to the audience's journey of discovery and liberation, and we love what they do.
We believe our collaborative approach, coupled with bold creative production, transforms a space into an experience. We're are on a mission to convey how important it is to look at every detail of an event in order to deliver impactful and meaningful spaces that become as memorable as the music and entertainment. We enhance an experience and deliver a vision whist being realistic about what is achievable within budget whilst taking a risk on sticking to what they love most. This works for us and we're looking forward to what lies ahead, after all what is they always say? If you build it, they will come.