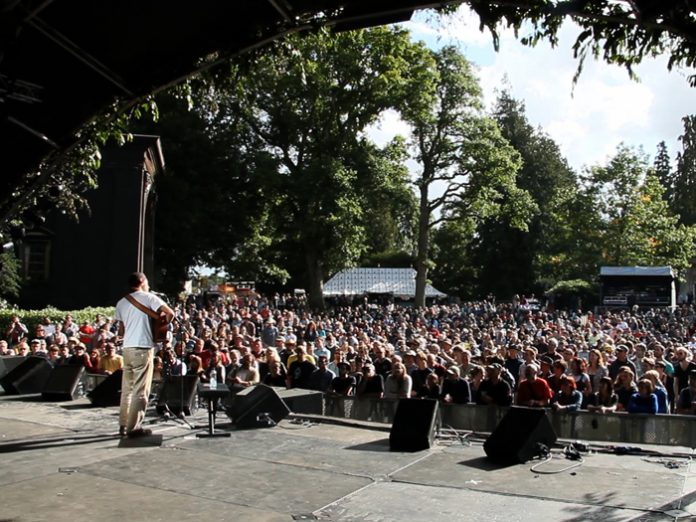 UK: Fan-to-fan ticket resale platform Twickets has partnered with Dorset's End of The Road Festival to launch an innovative ticket reissue and waiting list service.
The service provides buyers with a new, unique ticket while the seller's original is cancelled; the first time a resale platform has done this in the entertainment space. The initiative guarantees entry to the new ticket holder and makes the exchange process logistically easier for both buyer and seller, as Twickets emails the new ticket over directly.
In typical British fashion, Twickets has also introduced a queueing process as part of the service, which aims to make keeping an eye out for sold out events a whole lot easier. Once someone has registered their interest, they will be added to the 'Waiting List', with the system automatically reserving an available ticket for the front of the list. The buyer will be alerted and given first refusal for a period of time before it is assigned to the next in line.
Already an official reseller for the now sold out End of The Road Festival, Twickets has introduced reissues to ensure a secure and convenient way of buying and selling face value tickets in the days running up to the event. Twickets plans to roll the reissue service out to a number of other events in the coming months and envisages them as being particularly beneficial to those that control their own inventories. The Waiting List function will kick in once an event has sold out on primary platforms.
Now in its eleventh year, End of The Road Festival returns to the intimate and romantic surroundings of Larmer Tree Gardens in Dorset from September 1 – 4. A defiantly independent affair, End of The Road offers an extraordinary setting far from the corporate norm. Kicking off this year's four day party is The Shins, playing their first gig in three years, while Joanna Newsom, Bat For Lashes and Animal Collective will also headline over the weekend.
"With the launch of our new reissue and waiting list service in conjunction with End of The Road, we hope to provide a secure and simple way for festival goers to buy unwanted tickets," said Richard Davies, founder of Twickets. "We are working hard to integrate ethical ticket resale across the events ecosystem and it's great to be working with one of the most exciting festivals in the country, who share our commitment to cracking down on ticket touts."
End of The Road added: "It's really important to us that people don't get ripped off by counterfeits and touts when trying to resell their ticket for any event. At End of The Road we can actually do something about this by working with Twickets – an effective and reliable ethical face-value-or-less platform that allows our loyal audience (many of whom buy tickets months in advance) the opportunity to resell their tickets in a levelled playing field. We sell out every year, so we know the market has long been rife with exploitation. We are proud to work with an organisation as committed as we are to the customer experience, striving for the highest levels of honesty and fairness."