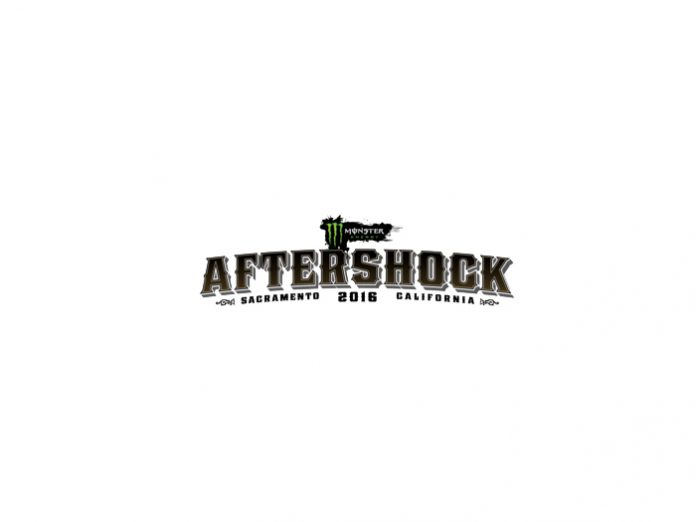 USA: Monster Energy Aftershock made its triumphant return to Discovery Park in Sacramento, CA from October 22 – 23, celebrating its fifth year with a sold-out crowd of 50,000 over two days in California's capital city.
With 35 bands on three stages, Monster Energy Aftershock's genre spanning line-up was packed with rock and metal legends, newcomers, and rising stars. Fans were treated to a rare US festival performance from Tool on Saturday, a festival closing set from Avenged Sevenfold on Sunday, plus Slayer, Korn, Primus, Disturbed, Puscifer, Meshuggah, and more.
Monster Energy Aftershock showcased Sacramento's status as America's farm-to-fork capital, offering free samples of locally grown fruit to festival attendees throughout the weekend, while those looking for more filling options chose from nearly two dozen food vendors including local favourites Drewski's Hot Rod Sandwiches, Xochimilco Mexican Restaurant and more. California's biggest rock festival also featured The Jack Daniel's Experience, The Music Experience, the Juxtapoz Make Your Mark interactive graffiti art installation presented by Hellrzzr and Montana, Keep Golf Metal and more. In addition, SiriusXM's Shannon Gunz interviewed Aftershock bands backstage for the festival's Facebook live stream throughout the weekend.
Monster Energy Aftershock's economic impact to the region exceeds $10 million. As part of its commitment to the Sacramento community, Monster Energy Aftershock made a $10,000 donation to Stanford Settlement in the Natomas area to support youth programs and other neighborhood services. In addition, festivalgoers contributed approximately $40,000 to charities including Take Me Home Animal Rescue and Fxck Cancer / Dyin 2 Live. Aftershock partnered with Sacramento Parks to create awareness about water safety via the 'Life Looks Good On You' campaign. The Student Experience backstage tour gave music students from Scott Graham School of Music in Sacramento and ABC Music in Castro Valley, as well as local teen band URD-OM, an inside look at the workings of a music festival and opportunities in the music industry, including an inspirational talk about overcoming disabilities from Monster Energy Aftershock band The Mendenhall Experiment.