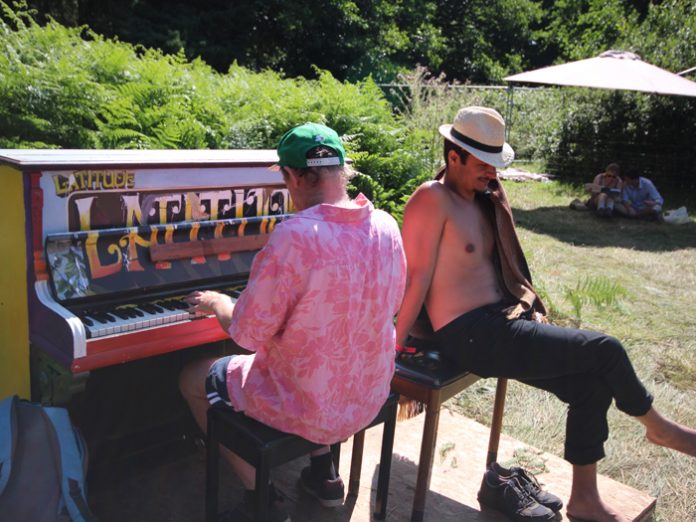 UK: Festival Republic has announced that Natasha Haddad is stepping down from a full time role with the company to a consultancy position after four years with Latitude Festival so that she can spend more time in the USA. Haddad joined in 2013, working on the renowned music and arts festival located in Henham Park, Suffolk.
Confirming the change, Festival Republic MD, Melvin Benn said: "Natasha has become an integral part of the Festival Republic team, and will be greatly missed in that role but we obviously welcome her continued participation and advice in the consultancy role. Her work on Latitude has helped position the festival to be recognised for its innovative and exciting music programming. I wish Natasha every success in her future ventures."
Natasha will be replaced by Lucy Wood, who joins the Festival Republic team this week. Lucy joins the company having worked at Eat Your Own Ears, where she worked on various events, including Field Day, as well as promoting shows including The xx, Four Tet, Grimes and Beirut.
Confirming her new role, Wood said: "I'm really excited to be joining the Festival Republic team. Latitude has always been one of my favourite festivals because it has consistently strong programming, and attracts people who are devoted to music but not hung up on genre. It's amazing to be able to programme for such an open-minded, music-loving audience."
Benn added: "I am very pleased to be welcoming Lucy, and have no doubt that her fresh and vibrant attitude will be an invaluable asset to the 12th Edition of Latitude Festival and for future years to come. Lucy brings a wealth of experience from her previous role and her addition to the team will absolutely help maintain Latitude's ethos".