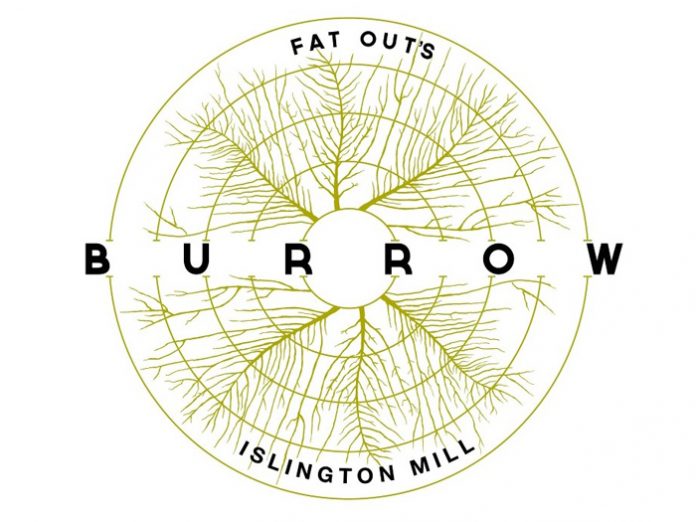 UK: From April 14 – 16 2017, Salford's Islington Mill will see the return of Fat Out Fest, a three-day glitter-coated celebration of independent art and music organised by the city's preeminent experimental DIY promoters', Fat Out Til You Pass Out.
Taking place at Islington Mill and two surrounding warehouses on Regents Trading Estate, Fat Out will curate a stage on each day of the festival, whilst opening up its festival to their collaborators giving them full curatorial control over the programming of its stages.
Its chosen international collaborators include Lisa Meyer (​Supersonic Festival​, Birmingham), Anthony Chalmers (​Baba Yaga's Hut​, London), Garth Be (​Sweet Sticky​, Manchester), John Doran (​The Quietus​), Lovers and Lollypops (​Milhoes de Festa Festival​, Portugal)​ and a collaboration between ​Le Guess Who? (Netherlands) and ​Basilica Hudson​ (​Hudson​ NY).
Festival directors Emma Thompson and Verity Gardner chose the 6 international curatorial collaborators to ensure a diverse and adventurous programme that will blur the boundaries between music, art and partying in true Fat Out style.
Announcing the festival this week​, Fat Out revealed its first eight bookings: powerdrive psychedelic trio ​Blown Out;​ an uncompromising heavy performance from ​The Bug vs Dylan Carlson of Earth​; the all screaming, all dancing noise-groove sound of ​Cattle​; Japanese avant-garde synth wave duo ​Group A; ​lounge metal band ​Lake of Snakes; dirty clobbering rockers​ Part Chimp ​and dark psychedelia from Japan's ​Qujaku.
Independent video, art and performance collective ​CHERYL,​ based in Brooklyn, NYC, will be the artistic directors of Fat Out Fest 2017, taking on the role to create an all encompassing experience for the festival audience. Also on offer will be artist-led workshops, art installations, surprise performances, DJs, an inordinate amount of glitter as well as delicious speciality foods.
"Fat Out has always been about having a good time and enjoy​ing independent art and music," said ​Emma Thompson​, Fat Out's founder and Director.​ "And with the number of commercially led festivals growing each year, we believe it's more important than ever to create space and support for the independent scene."