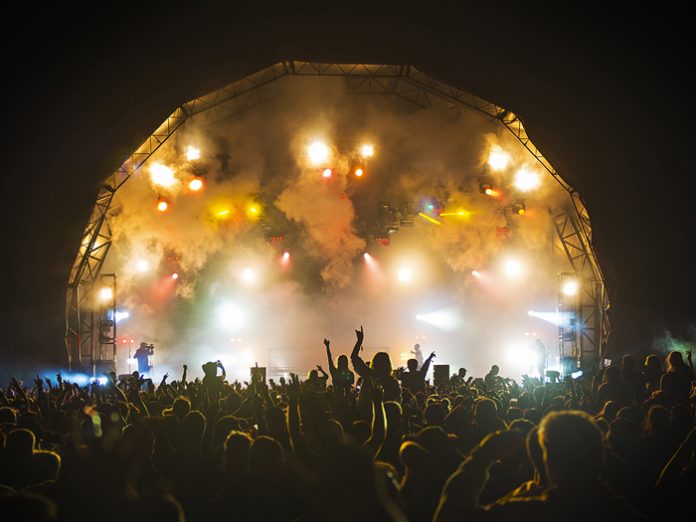 UK: Symphotech drew upon its wealth of expertise and experience to manage health & safety for the inaugural Lockdown Festival as it headed to Powderham Castle from September 9 – 11.
Lockdown Festival welcomed a sell out crowd of 7,000 dance music lovers to see performances from the likes of Tinie Tempah, Katy B and Stormzy.
Organisers UK Live called upon Symphotech, with relatively short notice, to help them deal with specific challenges before and during the event, including the 16+ age restriction and concerns from the police and licensing authorities around the drug culture ostensibly associated with the genre of music.
As soon as they were contracted the Symphotech team's first priority was to establish effective communications to create a series of measures to mitigate the risks with all of the stakeholders. Medical and welfare facilities onsite were upgraded and robust counter-drug policies were put in place, which included the use of drug detection dogs, heightened searching of festivalgoers on entry to both the campsite and the festival site, and the deployment of amnesty bins. A no re-entry policy was implemented to counteract the movement of drugs and alcohol on and off the site.
The Symphotech team was onsite throughout the event to oversee all aspects of health and safety, managing the multiple policies and procedures in place, ever ready to respond quickly to any challenges as they arose.
Symphotech director Will Hodgson commented: "It was great to get to work alongside UK Live for the inaugural Lockdown Festival, and it's fantastic to see organisers placing such a high importance on the safety of their attendees, and proactively investing in and taking significant steps to ensure their event was as safe as it can be. The festival had a great atmosphere and was a big success. Now we've gained a feel of the event, we've already identified additional areas where we could make further enhancements to improve the safety, and we look forward to working with UK Live in the future to positively affect audience welfare and overall experience."