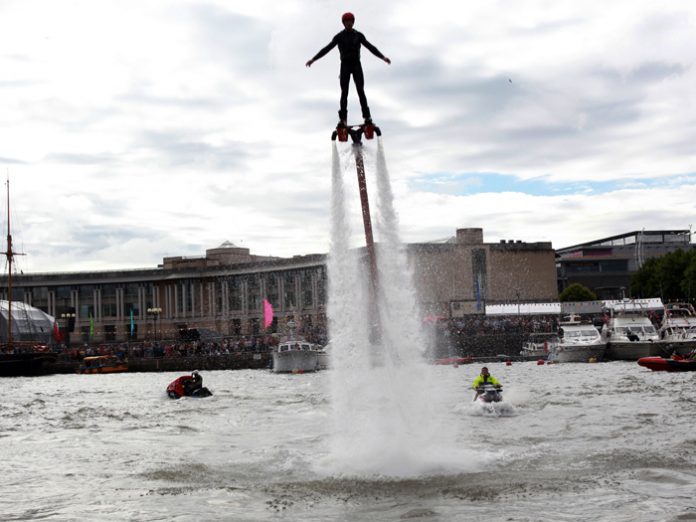 UK: Bristol City Council has awarded Richmond Event Management (REM) the contract to organise the annual Bristol Harbour Festival until 2021. Following a competitive tender process REM has been awarded the contract, valued in the region of £600,000, to organise Bristol Harbour Festival for the next four years.
REM has a longstanding relationship with the event, first producing it in 2002. Since then the city centre three-day summer festival has evolved to become a multi-cultural celebration of music, dance and performing arts, centred around the cities rich maritime history and attracting an audience of 250,000.
Mike Richmond, managing director of REM, said: "We're delighted to be entrusted to continue to take Bristol Harbour Festival forward as one of the city's most important cultural events. There are a lot of factors to consider in organising this event from its commercial viability to the creative content. In the current economically austere times, our relationships with local businesses, sponsors and traders are pivotal in making the most out of the budget to deliver an event that reflects Bristol's rich multi-cultural communities.
"This is a very complex event site, which has changed year on year. I believe we are uniquely positioned to back up our commitment to look after the interests of all stakeholders and create a fun, safe family event for the people of Bristol and surrounding areas. We are already engaged with some exciting new ideas that hopefully will be part of the 2017 event."
Councillor Estella Tincknell, Deputy Mayor of Bristol, said: "Bristol's world class calendar of events is one of the features that the city is renowned for across Europe. The Harbour Festival is the flagship event in this calendar so choosing who is going to bring it alive over the next four years was a big decision. REM's local knowledge and experience in running the festival were big factors as were many of their ideas on how we can ensure an inclusive and diverse showcase of the city's heritage. I look forward to working with Mike and his team in helping the festival flourish over the coming four years."