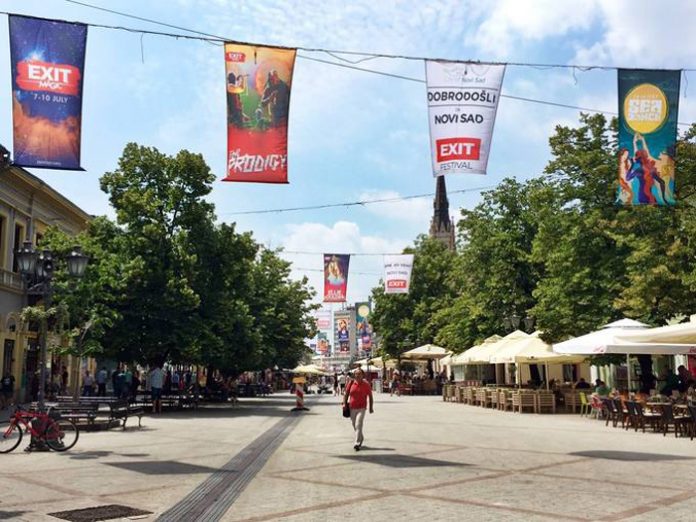 SERBIA: EXIT Foundation was in charge of the winning campaign for the city of Novi Sad, where EXIT Festival takes place, to be the European Capital of Culture in 2021. EXIT has been held in the in the historic Petrovaradin Fortress on the river Danube since 2000, promoting the city of Novi Sad to festivalgoers worldwide who have been enjoying the picturesque city and buzzing cafe and bar culture for many years.
Novi Sad presented its candidacy for the European Capital of Culture title with the programme concept of '4 new bridges': Freedom (creative industries and youth), Hope (devoted to cultural facilities and public spaces), Rainbow (issues of conflicts and migrations) and New Bridge (cultural heritage and hospitality). This was the first time that a city from a EU candidate or potential candidate country was awarded the title.
Started by three students in 2000 as an affront to the Milosevic regime, today EXIT stays true to it's roots and is still an NGO (Non Governmental Ogranisation), one that promotes change and positive education, supporting many community and humanitarian missions, whilst striking a balance between hedonism and activism. EXIT strives to bring the best talent possible with the challenges that a non-profit brings, all while playing a vital role in bringing together the new nations of former Yugoslavia.