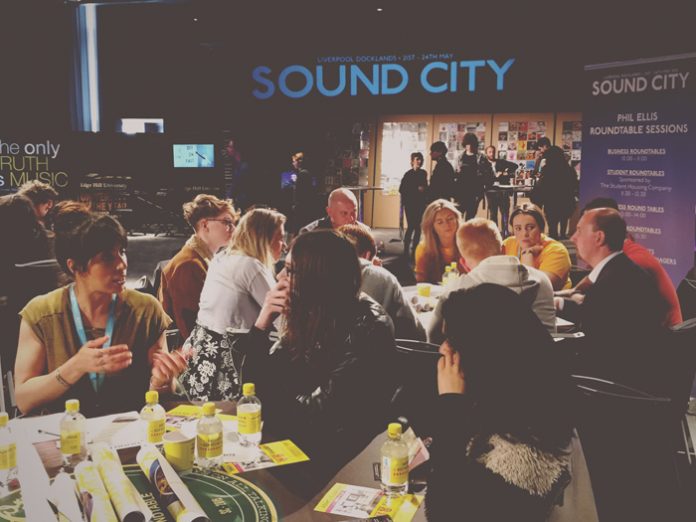 UK: The UK Festival Award-winning Sound City – the nation's largest metropolitan festival – will celebrate its landmark 10th birthday from May 27 – 28 2017, with what organisers promise to be the biggest and best yet.
Plans for next year already include a move to Clarence Dock – the historic 19th century terminus for steam ferries from Ireland – which will provide a larger capacity for entertainment, enhanced infrastructure, improved facilities and even more beguiling views of Liverpool's iconic sky-line.
Sound City CEO, Dave Pichilingi, said: "Every year we strive to deliver more and for our 10th birthday we really wanted to push the boat out with bigger acts, more stages, more entertainment, better facilities for our industry conferences for Sound City+ and ultimately a much better experience for everyone. We've got some big names and big surprises to announce soon. It's going to be one hell of a party and the new location is perfect for it."
Over the last decade Sound City has brought some of the world's most renowned live acts to Liverpool while at the same time nurturing new talent, something the festival remains proudly committed to. This includes the Sound City Apply to Play programme which has been hugely successful over the last ten years and is now an internationally recognised opportunity for up and coming artists to play in front of the most fiercely dedicated music fanatics in the world. Previous applicants that have since broken through included Catfish and the Bottlemen, Grimes and Ed Sheeran.
Continued Dave Pichilingi: "We've had legends on our main stage from The Flaming Lips to Belle & Sebastian and we've given artists like Catfish & The Bottlemen their first festival headline slot. We've also given emerging acts their first big break over the years such as Florence & the Machine, Bastille, The 1975, Alt-J, Jamie XX, Michael Kiwanuka and Jake Bugg to name just a few.
"Introducing new talent is what Sound City is all about and 2017 will be no exception. You'll always find your new favourite band at Sound City!"
The Sound City team has also expanded into presenting special one-off shows in Liverpool the first being the sell-out 50th anniversary of The Velvet Underground & Nico. The team's expertise in curating and putting on incredible events in Liverpool over the last decade has ensured that this landmark show featuring John Cale & Guests has been a huge success for the city of Liverpool.
Pichilingi continued: "At Sound City we are first and foremost music lovers – Sound City has always been a place of musical celebration past and present. The ability to do this successfully for 10 years has ensured that we have the ability to stage our own unique standalone events which have the same DNA as the main festival weekend. Being able to put on the only show in Europe for the 50th anniversary of one of the most influential and celebrated albums in musical history, The Velvet Under-ground & Nico, has been an absolute pleasure to organise and to present to the world. We are very excited to do this again in the near future with some huge musical events in Liverpool already in the pipeline."
Tickets and initial line-up for Sound City 2017 will be announced soon.