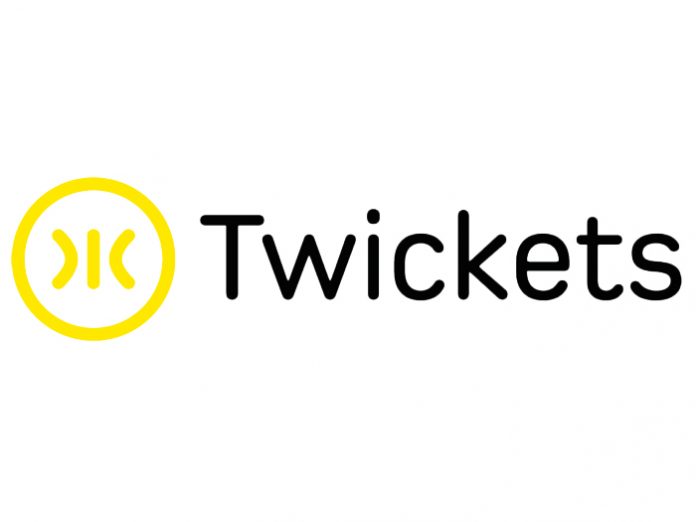 UK: Marcus Russell and Alec McKinlay of Ignition Management have stepped up the fight against online ticket touting by investing in leading fan-to-fan ticket resale platform Twickets. The company is also receiving backing from a group of established Spanish music managers and promoters, led by Neo Sala, founder of Spain's largest concert promoter, Doctor Music.
The executives are investing in a new funding round, which has seen reinvestment from the entire original founding board. This includes Ian McAndrew (Founder & CEO of Wildlife Entertainment), Harry Magee and Richard Griffiths (Co-Founders of Modest! Management), Chris Wright CBE (Co-Founder of Chrysalis Records), Tony Wadsworth CBE (former Chairman of EMI Music and the BPI) and Steve Parish (Chairman & Co-Owner of Crystal Palace FC).
The round opened on November 7 on equity crowdfunding platform Seedrs, giving the public its first opportunity to invest in Twickets' future growth. The company aims to raise £700,000 to further drive its already impressive organic growth.
Part of that growth includes an agreement to become Crystal Palace FC's official resale partner. The upcoming service will enable the Premiership club's members to buy and sell tickets through the platform at face value; the first time a Premier League club has used a face value ticket resale platform.
Twikets has also revealed that it is set to launch in Spain. The company has been building a social media presence in a number of European territories, including Germany and Italy, as it looks towards a full launch into mainland Europe. In Spain, this has led to a partnership with Doctor Music to offer Spanish music fans a face value alternative to the big four secondary marketplaces. Twickets Spain will initially focus on music events, with a view to expanding to theatre and sport in the near future. The launch is earmarked to take place before the end of the year.
The online ticket touting industry is estimated to be worth £1bn in the UK alone. Twickets helps stop fans being ripped off, saving them money that can in turn flow back into the entertainment and sports industries. The company was launched In February 2015 by Richard Davies, the respected digital entrepreneur, founder of one of the UK's first digital agencies, Good Technology, and owner of Future Platforms, one of the UK's leading mobile app developers. Davies' success has been recognised by Twickets' nomination for 'Best Ticket Company' at the Music Week Awards and 'Innovation In Live Music' at the Music Ally Digital Music Awards.
Commenting on the funding round, Davies said: "Our second round of investment is an exciting opportunity to further expand the business internationally, and welcoming top industry players like Neo Sala, Marcus Russell and Alec McKinley into the Twickets family is a great development. As well as this, investing through Seedrs is an opportunity for fans to be a part of our continued growth. We are also incredibly proud to become the first face value resale platform to represent a Premiership football club. Working with Steve Parish and the staff at Crystal Palace to facilitate fair resale of match tickets between club members is an exciting and important step for Twickets.
"We are looking forward to launching in Spain and working with our new partners at Doctor Music to offer Spanish music fans an alternative, ethical method of purchasing concert tickets."
Steve Parish, Crystal Palace FC Chair, added: "I was really happy to invest in something that seemed an ethical way of solving the problem of secondary ticketing. It soon dawned on us that partnering with Twickets was a fantastic opportunity for the club, to make sure that when supporters couldn't go to a match, they could get their tickets to other supporters."
Doctor Music's Founder and CEO, Neo Sala, commented: "I have been looking forward to the day that a service like Twickets launches in Spain to put a stop to touts who profit from everyone else's hard work and take fans' hard earned money to see the artists they love and support. I am pleased to be partnering with Richard and his team and look forward to Twickets Spain launching soon."
The regulatory atmosphere is hardening against online ticket touting. Conservative MP Nigel Adams recently tabled an amendment to the Digital Economy Bill to criminalise the use of bots to buy tickets for resale, meanwhile the UK's Competition and Markets Authority is reviewing the practices of the four big profiteering secondaries. Consumer groups and industry jointly await the government's response to the BIS-commissioned Waterson review of secondary ticketing, which encouraged the use of Twickets.