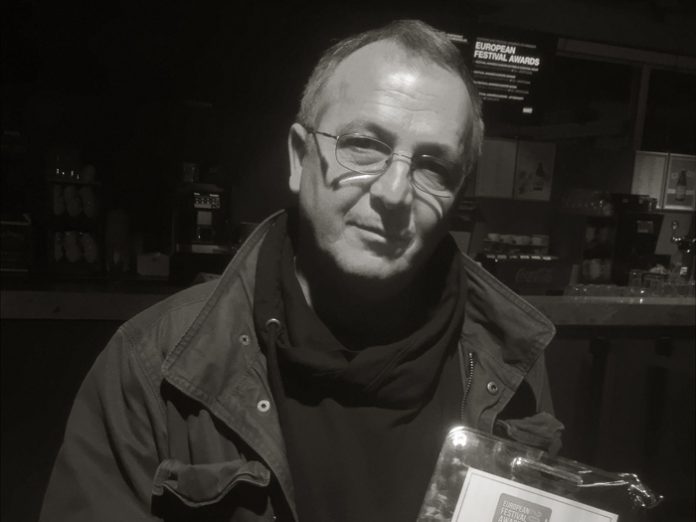 NETHERLANDS: The European Festival Awards has announced that the Lifetime Achievement accolade for its upcoming edition will be posthumously awarded to Daniel Panaitescu of Sziget Festival.
Working on Sziget since its inception, Panaitescu was responsible for curating's the event's award-winning line-up, playing no small part in the ascent of the festival into an organisation of international renown. The Island of Freedom now attracts almost 500,000 attendees from over 100 countries per year, and this cosmopolitan convergence of like-minded individuals is owed in no small part to Dan's eminent work as an international booking manager. With the festival's annual line-ups spanning pop, rock, electronic, metal, folk, jazz, blues, alternative and even classical, Dan ensured that the festival truly catered for everyone – making him absolutely integral to Sziget's atmosphere of inclusivity and togetherness.
Born in Brasov, Romania on 6 November 1955, Panaitescu was a restless child whose antics caused his mother to worry whether or not he'd make to adulthood. One such incident involved him climbing up to the top of a church tower, leaving his beloved grandfather with the task of gathering the men of the village to bring him down. A similarly dangerous pastime of Panaitescu and his friends was to throw each other's bags onto the frozen sea as far as they could and then retrieve their own.
He was educated in Constanta, and usually spent summers in the countryside, either at the parish of his grandfather or with other relatives on his father's side. In 1974, after graduating from the Mircea Cel Bartel lyceum, he was enlisted to be a soldier in the city of Galati.
Attending university in Bucharest, Panaitescu graduated with a degree in Economics 1980. In his spare time he worked as a tour guide of the National Tourist Office during his university years and undertook various internships. Following university he was assigned to work in Sighisoara, and discovered that administering sheets and records as an economist was something he considered pointless and unfulfilling.
As soon as an opportunity presented itself, he left that life behind, instead opting to establish a kindergarten and work there as a teacher, followed by tenures as a geography teacher, a miner, and a Spanish translator.
In 1989, he fled across the border to Hungary. "Do not shoot!" was the only Hungarian expression he knew at that time. Granted political asylum, his initial plan was to go further but this didn't come to fruition. Instead he found friends, shelter, and work in Budapest – the future birthplace of Sziget. Despite settling in the Hungarian capital, he made every effort to return to Romania to visit and support his parents, whom he maintained a close relationship with.
Starting in the early 90s, Panaitescu became actively involved in the touring and concert organisation of the following bands: Beatrice, Pokolgép, Bonanza Banzai, Pál Utcai Fiúk, Európa Kiadó, URH, Sziámi, Auróra, and Hobo Blues Band.
Constantly in motion, he was a wandering soul, deeply interested in world affairs, politics, movies, books – and of course – music. He always carried a book with him, because a book could be handy at any time. Across his lifetime he visited nearly 50 countries, and respected all local cultures. Those close to him, however, noted that he often enjoyed the journey more than the destination.
Tragically, on July 15, 2016, Panaitescu was involved in a fatal car accident in Gyulafehérvár. He is survived by two children, Ádám and Zoia, as well as their mother, Kata Hocz. The bond between Panaitescu and Hocz was considered 'a real Sziget love', as the latter also worked on the festival as its Head of Finance before the birth of their children.
Panaitescu's vast contributions to the festival industry and the admiration felt towards him from those within it, at every level, are cited as the reasons that the European Festival Awards has named him as this year's recipient of the Lifetime Achievement Award.
The European Festival Awards will take place on January 11, the first night of Eurosonic Noorderslag, at De Oosterpoort in Groningen, The Netherlands.
Tickets can be purchased here.