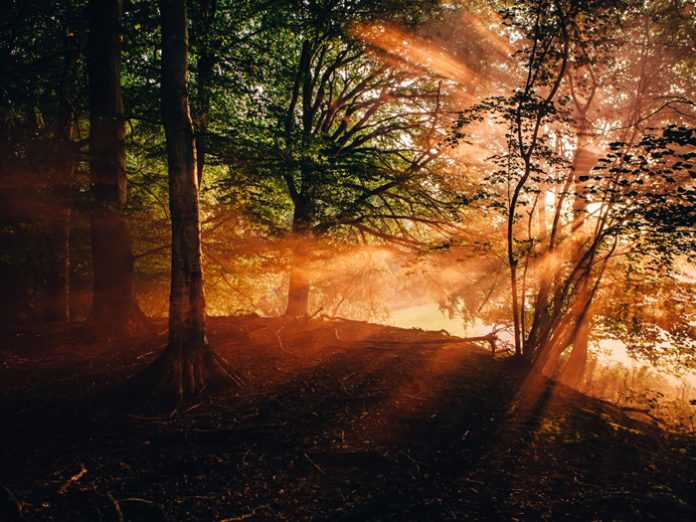 UK: Houghton is a three-day festival of art and music taking place on the Houghton estate in Norfolk from August 11 – 13. Curated by the illustrious Craig Richards and produced by the critically acclaimed Gottwood Festival team, Houghton is set to be the UK's only summer festival that fuses art, music and sculpture, whilst its licence uniquely allows musical programming of both sunset and sunrise.
The festival is centred around a beautiful lake, set amongst thick deciduous woodland and plays home to a number of unique venues including an abandoned warehouse, subterranean bowl and a world renowned art and sculpture park.
Richards said: "On first visit, I was blown away by the site. Not only by the sheer beauty of the setting but by the potential for its use as a gathering of like-minded folk. It really is quite exceptional."
All artists have been personally invited by Craig to play, with an emphasis on the extra special. Spontaneous back-to-back sets will be encouraged. Longer DJ sets will be the norm. While bespoke world class sound systems will be paired to stages and artists under a licence that allows them to be run as designed. Further information about the sound systems will be announced soon.
Craig has brought together a musical line-up to challenge, excite and inspire the festival in equal measure. This is a collection of some of the finest selectors to grace any festival in 2017. Ricardo Villalobos, Nicolas Jaar, Floating Points, Seth Troxler, Ben UFO and Ivan Smagghe are all some of the leading exponents of the musical journey. Ricardo has also chosen Houghton for the UK live debut of his VILOD project with Max Loderbauer – a rare outing for this unique live experience. Roman Flügel, Sonja Moonear, Binh and Midland ensure that the quality bar at this festival has been set incredibly high.
On the more alternative side of things, the festival is in the capable hands of Andrew Weatherall, Dr Alex Patterson (The Orb), Nightmares on Wax, Mr Scruff, Adrian Sherwood, Vladimir Ivkovic and Trojan Soundsystem to name just a few. More fantastic names are to be announced in the coming weeks.
Set within the grounds of Houghton Hall, in a never before used area of the estate, it's only a 90 minute train ride from central London. The site provides a naturally artistic setting with a range of venues, as well as the aforementioned art and sculpture park. A graduate of St Martins himself, Craig is looking forward to further curating an arts' programme to accompany the estate's already impressive work from visionaries including James Turrell, Zhan Wang and Andrew Long.