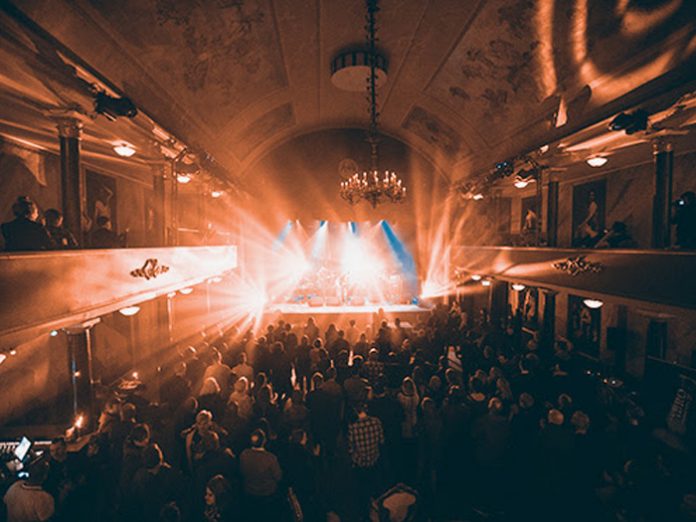 SWEDEN: For the third year in a row, Where's the Music? is coming back to Norrköping with a showcase festival and music conference.
For three days, professionals and music lovers will gather in central Norrköping to experience the latest and most interesting music from Sweden and abroad. This year the organisers are focusing even more on emerging talent.
The conference will be held at the Louis De Geer venue and will feature conversations with unique panelists such as Carlos López Casany from Indiemono, Angus Baskerville from 13 Artists, Jan Gradvall and more. This year's panels will touch on topics including playlisting, digital trends and the future of festivals. There will be introductions to Sweden's most esteemed management, RMH, and their work with the Nordic countries and plenty of chances to meet other delegates from around the world.
On Friday and Saturday, the festival is taking place at some of Norrköping's most renowned clubs and venues with over 100 Swedish and international acts performing.
What's new this year is that the festival and conference kicks off with an opening night at the old amateur theatre turned nightcub, Arbis, on Thursday night. The evening will include a tribute to Viola Beach, plus networking opportunities and showcases. To finish off the evening RMH has brought some friends to Norrköping to show off the best rap and hip hop Scandinavia has to offer.
CONFIRMED SPEAKERS
Angus Baskerville (13 Artists, UK) | Adam Börjesson (Jubel, SWE) | Ankit Desai (Universal Music, SWE) | Anna Gullstrand (Fröjd Agency, SWE) | Annika Forsberg (Skavlan, SWE) | Atena Banisaid (TEN Music Group, SWE) | Carlos López Casany (Indiemono/Sony Music, ESP) | Cindy Kramer (BMG Scandinavia, SWE) | Daggan Stamenkovic (Phonofile, SWE) | Fruzsina Szep (Lollapolooza Berlin, DE) | Guna Zučika (Every Little Thing, LV) | Helen Sildna (Tallin Music Week, EE) | Ida Redig (Strang Duck Records, SWE) | Jan Gradvall (Dagens Industri, SWE) | Jenny Ericsson (United Screens, SWE) | Jessica Strassman (Colombia Records, USA) | Jessica Westin (United Screens, SWE) | Jill Hollywood (Each Beach Management, UK) | Lucie Watson (Platoon, UK) | Maya-Blue Gamble (Glastonbury Festival, UK) | Nanna Lindhardt Hansen (Deezer, DK) | Niclas Lagerstam (Putte I Parken, SWE) | Nina Rung (Krimonolog, SWE) | Ruth Barlow (Beggars Group, UK)
CONFIRMED ACTS
Magnus Carlson | Erik Lundin | Tomas Andersson Wij & Norrköpings Ungdomskör | Albert af Ekenstam | Apocalypse Orchestra | ARY (NO) | Ben Hobbs (GB) | Black Metal Raccoons (FI) | Boys | Broder John | Clientèle (FI/EE) | Dear Reader (ZA) | Dust Bowl Jokies | Elin Rigby | Ellen Sundberg | Flora Cash | Frida Sundemo | Joakim Gissberg | Hater | Haux (US) | HAVET | Hov1 | IDER (GB) | Into The Ark (GB) | JÁNA | JOHNNYSWIM (US) | JOSIN (DE) | Julia Clara | Kaliffa | Keya | KNASH | L.A. Salami (GB) | Leo Stannard (GB) | Leslie Tay | Lewis Watson (GB) | Magic Potion | Nightmen | Rein | Richard Smitt | Sandro Cavazza | Sarah Klang | ShitKid | Siv Jakobsen (NO) | Slowgold | State Of Sound | Stilla Havet | Stina Velocette | SödraSidan | THEA | Tjuvjakt | Toi Let | The Presolar Sands | TOMM¥ €A$H (EE) | Wyvern Lingo (IE) | Zero Zero | Ängie