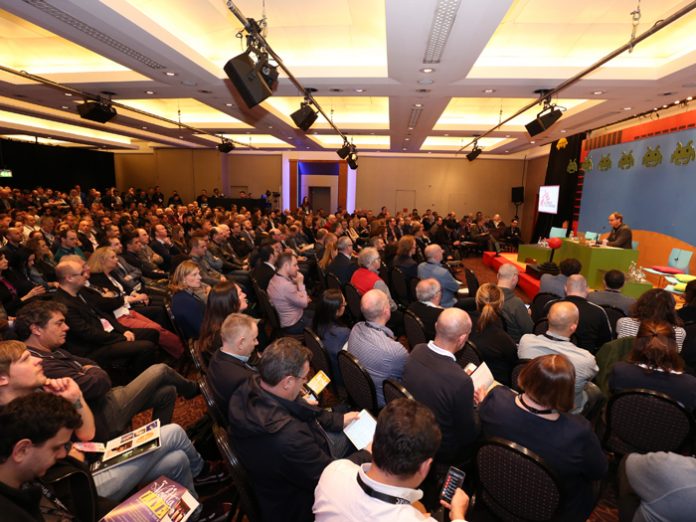 UK: The conference agenda for the 29th International Live Music Conference (ILMC) has been announced. This year sees several firsts for ILMC, with the long-running conference tailoring its agenda to reflect innovations in the fast-changing global live music business.
New elements include the Festival Summit 2017 and Venue Summit 2017, produced in partnership with key industry associations and operators.
An annual update on the global artist booking sector, The Agency Business 2017 launches, as does The Think Tank series featuring a trio of renowned industry figures. All will take place alongside a packed three-day schedule of panels and workshops.
"From ticketing, security, fan engagement, streaming and YouTubers to workshops on Snapchat, Instagram, mental health, visas, and VIP upgrades, we wanted this year's agenda to reflect the accelerating pace of change across the global live music business," said ILMC head Greg Parmley.
A committee of over 100 professionals worldwide helps build the ILMC agenda, with input also drawn from key industry associations. The invitation-only event welcomes over 1,000 of the world's leading live music professionals from over 60 countries each year.
Highlights of the agenda this year include:
Ticketing: The survival plan considers major global trends and the entrance of new deep-pocketed multinationals in the market, while The Agency Business 2017 discusses the latest trends in the increasingly consolidated agency world.
In an exclusive for ILMC, Jon Slade presents Elastic Artists: A Cautionary Tale, telling the story of his London agency which went into administration in late 2015.
YouTubers: Money in Millennials looks at the trend of vloggers developing touring and festival shows, while The Fan: The Social Overload? highlights new techniques in digital marketing.
The Festival Summit 2017 presents a day of sessions in partnership with Yourope. Topics include franchises and new formats, streaming and artist engagement, the role of festivals in breaking new artists, and new income streams from VIP and premium ticketing.
Topics during The Venue Summit 2017 include safety & security, key international data and trends, and the evolution of wider industry relationships.
Workshop sessions include Instagram & Snapchat, visas & immigration, mental health, and two new dedicated Booking Workshops on cancellation and contracts.
Direct Licensing: Rates, Rights & Wrongs draws together promoters, direct licensing agents and collection societies for a pan European discussion on this recent and controversial development.
The first Think Tank session sees industry favourites Andrew Zweck, (Sensible Events), Bryan Grant (Britannia Row), and Herman Schueremans (Live Nation Belgium) discuss randomly selected topics.
The full ILMC agenda can be viewed online here.
ILMC takes place at the Royal Garden Hotel in London from March 8 – 10.