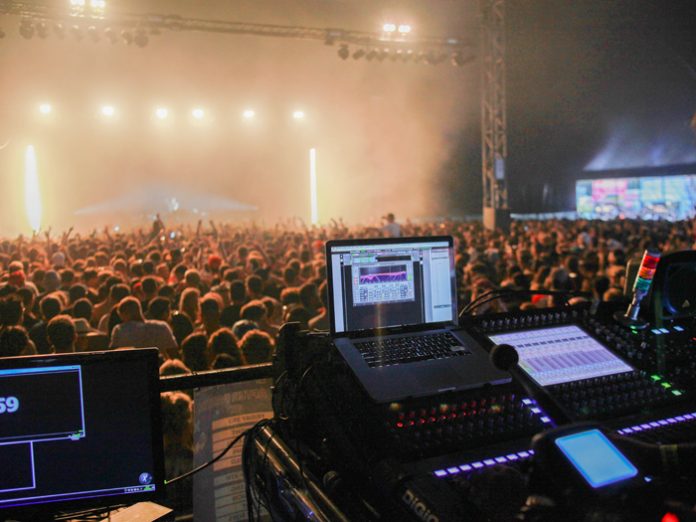 UK: Marking the company's ongoing growth, Symphotech has welcomed four event safety and fire safety professionals as the company looks forward to a busy year.
Chartered safety and health practitioner, Eddy Grant, joins the North West office as a legal and safety consultant. With over 30 years of industry experience, Eddy has worked with the Event Industry Forum and HSE to produce the new Purple Guide and has overseen health & safety on a variety of events including The London 2012 Summer Olympics, the Tour de France 2014, and was employed by Liverpool City Council to deliver the city's 2008 Capital of Culture programme. Specialising in event safety and crowd management, and also trained as an expert witness in this area, Eddy is also a senior qualified lecturer at Derby University and will lead Symphotech's new IOSH accredited safety training.
Also joining the North West office is Graham Picken as a safety consultant. A former member of Merseyside Police, Graham was part of the major events planning team and became lead logistics officer for Aintree Grand National Planning Teams and the lead planner on over 50 events per year, including Liverpool and Everton Football Clubs' homecoming parades. Graham also worked alongside Eddy on Liverpool's 2008 Capital of Culture programmes, and with over 16 years' experience within the events industry, he specialises in crowd safety management and crowd dynamics.
Joining the team, and heading up the South West office, is Duncan White as lead consultant for event fire and crowd safety. Duncan brings over 30 years of experience as a former fire officer with Devon & Somerset Fire & Rescue Service where he was responsible for the event safety management team. Duncan was chair of the Chief Fire Officers Association Event Safety Group and worked with the HSE to produce the fire safety chapters for the new Purple Guide. He was responsible for managing the fire service response to Glastonbury Festival, The Green Gathering Festival, NASS and Yeovilton Air Day. Duncan is currently working on a number of events including Jess Glynne at Wincanton Racecourse and The Black Isle Show, as well as undertaking a series of fire safety peer reviews for a number of high profile clients.
Peter Golding also joins the South West office as fire and event safety consultant. Peter's background is also from Devon & Somerset Fire & Rescue Service where his responsibilities included licensing, technical fire safety and building regulation consultations. Peter brings over 25 years of technical fire safety experience to the team and has recently completed the fire safety management for the Lockdown Festival. He leads the Symphotech team responsible for undertaking fire safety risk assessments for permanent venues including theatres, concert venues and warehouses. Both Duncan and Peter will be responsible for designing and delivering event and fire safety training.
Julian Spear, Director of logistics at Symphotech, commented: "The entire Symphotech team are graduates of the University of Derby's Event Safety Diploma and each of them is passionate about the importance of training, education and professional development. For 2017 Symphotech will be offering accredited safety training and bespoke courses, with Eddy, a senior lecturer and Chartered Fellow of Higher Education Academy, leading these."
Director of health & safety at Symphotech, Will Hodgson, said: "Following a successful 2016 we've strengthened our team with a number of experienced event professionals, allowing us to expand our broad offering of services from event safety, fire safety, noise monitoring to production management, for both new and existing clients. I am excited about the future of Symphotech and confident that these new appointments will be a tremendous asset in driving our continued growth.
"The new team has already worked on a number of high profile events, including the New Year's Eve events in Rotterdam, and their appointment reflects Symphotech's commitment to offering clients the highest standard of event safety."