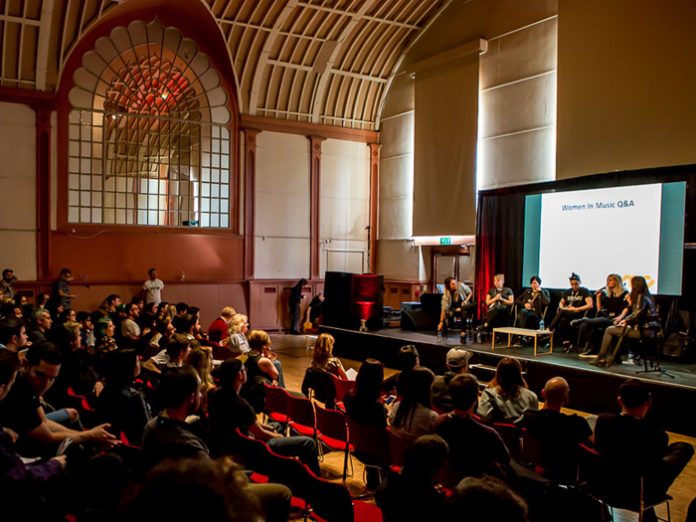 UK: Brighton Music Conference has revealed the first panels and speakers for its fourth edition. The two-day conference will take place at Brighton Dome and various venues from April 27 – 28.
BMC will welcome key industry figures from the BPI, Ministry of Sound, Sony, Deezer, Fabric, Live Nation, Beatport, Defected, NTIA, Toolroom, Hospital Records, MMF, DJ Mag, AEI, Loopmasters, Insanity, Sub Club, Clintons, Crown Management, Roland, Serato, BIMM, and more. The first conference artists announced include Paul Hartnoll (Orbital), High Contrast, Mark Knight, Friction, Darius Syrossian, Danny Howard (Radio 1), Prok & Fitch, Sam Divine, Josh Butler, My Nu Leng, Just Her, and more. Further speakers and panelists are set to be announced soon.
BMC's Professional program will present in-depth discussion and debates on the biggest issues facing the electronic and wider music industry. Panels and topics include 'Streaming vs Radio'; 'AFEM Presents Get Played, Get Paid'; an interview with Fabric's Keith Reilly by NTIA's Alan Miller; 'Diversity In The Industry'; 'What's Next For Electronic Music?'; 'BPI Presents Music Piracy'; 'NTIA Presents Save Nightlife'; 'Creative Law Presents: But it was only a "cheeky" re-edit? Copyright law and the Remix'; 'BPI Presents 'Synchronisation'; and more to be announced.
BMC's Academy Programme covers everything that budding producers and entry-level industry members need to know in 2017. The first panels and topics feature 'BIMM Presents: Writing & Producing To A Brief'; 'Ghost Writing'; Can Management Enhance Your Career In Electronic Music?'; Toolroom Records Q+A; 'Roland / Serato Workshop'; 'Why Should I Make A Video?'; 'DJ Q+A with Friction, Sam Divine, Josh Butler, and My Nu Leng'; 'ACM Workshop'; 'Hospital Records Q+A'; Producer Q+A with Seamus Haji, High Contrast, Darius Syrossian, Prok & Fitch, Paul Hartnoll, and Just Her'; and more.
BMC's fourth year will feature exhibitors, partners, and sponsors, including Pioneer, AFEM (Association For Electronic Music), BPI, NTIA, Native Instruments, Focusrite, Novation, Serato, Roland, Korg, Beatport, PRS For Music, In Music Brands, Toolroom, GAK, Hospital Records, CM Sound, Source Distribution, Ditto Music, DJ Mag, Data Transmission, Decoded, Skiddle, MMF, Believe Digital, Horus Music, Evolution Domes, and more.
Leading electronic music DSP, Beatport, will deliver its Annual Report during BMC. Native Instruments will run Native Sessions for the conference duration, including six talks and workshops per day. The Association For Electronic Music will present a panel while the NTIA will also be running a panel this year. The first educational partners announced include BIMM and ACM.