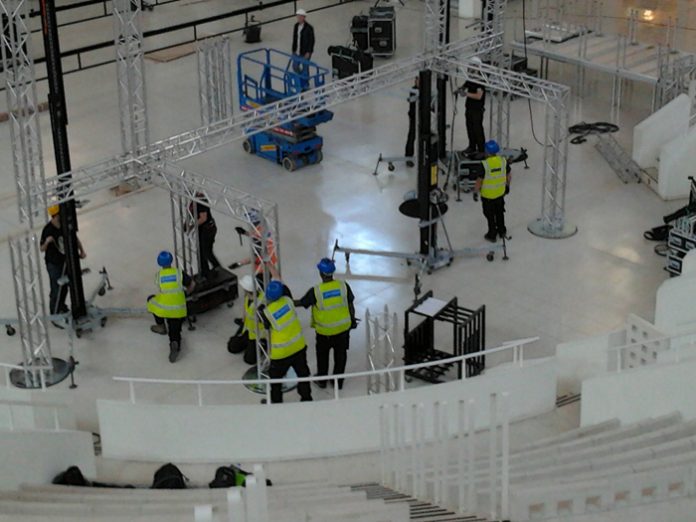 UK: The Gallowglass Group has launched a new web based app for its crewing clients, as well as three new dedicated websites for its Training, Health and Safety and Crewing businesses.
The Gallowglass client app is the latest phase in an ongoing initiative to enhance two-way communications between management and onsite crews. The new app displays information on current jobs and enables clients to provide crew performance feedback. They can then identify and select individuals who they have rated highly on previous jobs.
Another of the client app's key features is Gallowglass' Venue Wiki – a searchable database currently featuring over 18,000 venues known by the company, providing useful information such as where a venue has a small lift, or a loading bay is hard to find. Like Wikipedia, users are invited to input content of their own to grow the information base.
Jon Sigsworth, Managing Director of Gallowglass Crewing, said: "The app provides real added value for our clients. Our IT team started working on it early in 2016, when we consulted with a small client focus group to ensure we'd be producing something that genuinely met their needs. We started trialling the app in December and the main push for users has now begun, coinciding with the launch of our new website.
"Initial response from our client testers has been hugely positive but we will continue to add and remove content, as we receive feedback from new users."
In the meantime, Gallowglass' original crewing app has been upgraded to give clients a more transparent connection to onsite project progress. A separate login has also been added for the firm's Spanish crews, offering the same functionality enjoyed by their UK counterparts. First used during the run-up to this year's Mobile World Congress, the app received universal approval.