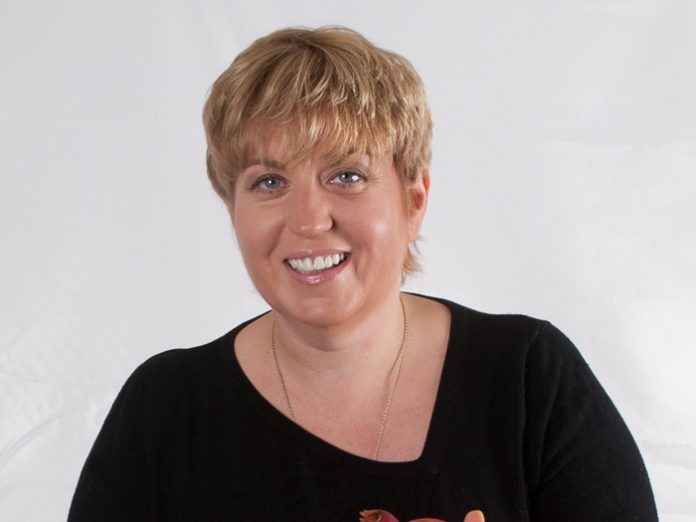 Mary Shelley-Smith is the Global Operations Director of Eat to the Beat – an artist, production, and crew catering business specialising in backstage catering services for the music, entertainment, film, and TV industries. Part of the Chesham based Global Infusion Group, ETTB keeps artists and crew fuelled at major festivals such as Glastonbury and Reading, and recently received the Festival Supplier Award 2017 for Best Crew / Artist Catering for its role at last summer's BBC Radio 2 Live from Hyde Park Festival.
Last year was the 18th successive year that Eat to the Beat provided the backstage catering for artists and crew at the Pyramid and Other stages at Glastonbury Festival. Our team have the awesome responsibility of keeping crew and artists fed and refreshed – not just during the festival but also throughout the all-important build-up phase, and they are still there after the festival while the site is cleared.
Glastonbury, the world's largest green-field festival, requires mammoth infrastructure for its five-day proceedings each June. Thanks to our years of vast Glastonbury experience we have a meticulous operational plan that is implemented, gradually building up the level of support in the weeks leading up to show time.
At Glastonbury, we create field kitchens and dining areas at four separate areas across the site. From here we provide catering for crew, artists and various suppliers. We bring all our own equipment to site which even includes sinks and hot water provisions. A 50 plus strong team supported by numerous volunteers serves a full day menu to over 950 people each day. Over the main festival days, Eat to the Beat serve more than 13,000 meals.
Around 20 chefs provide a 24-7 service, with full cooked breakfasts, hot lunches, dinners, salad bars, a deli selection and homemade cakes and desserts. Meals consist of three courses with lots of choice to suit every taste. A critical part of ETTB's service is ensuring that our menus are balanced, with wholesome meals for everyone – taking into account allergies, intolerances and special requirements.
Our chefs are producing the kind of top quality dishes you would expect to find in leading restaurants but are working out of a field kitchen. In the festival world, Glastonbury presents one of the greatest challenges because of the sheer scale of the event. The experience we have gained down the years has helped us to fine-tune our service, not only for Glastonbury but for the other big festivals that we work with.
Planning and preparation is critical. Some events can be six months' worth of planning from the office, but we also have the knowledge and skill set to cater an event at a week or sometimes with just a few days' notice.
We have really strong ongoing relationships with all of our clients and for most large events we would expect to have about 3-4 planning meetings. With the festivals, this process often commences while the festival is taking place and we start discussing their likely requirements for next year's event. We have worked with some of our clients for over 30 years, so have perfected the process!
The quality of our food speaks for itself. We don't do menu tastings for festivals, but we do however send the menus over to our client to see beforehand to ensure we are catering to individual / artist requests.
Working in an outdoor environment means our biggest challenge is ultimately the weather. It's either tropical sunshine or biblical rain plus everything in between. This can cause huge logistical challenges. To overcome this problem, we plan and prepare for all situations. In hot weather we have to keep the kitchen cool, make sure the crew have enough electrolytes and adjust menus to suit the situation. Rain can turn festival sites into a quagmire making it difficult to deliver produce and keep everything dry.
The weather can also cause changes in the amount of meals, menus and amount of crew who need to be catered. We have to be prepared for every eventuality and adapt accordingly.
When you are dealing with food in any environment cleanliness is absolutely paramount – this should be no different at a festival and ETTB pride ourselves on this. It is also why providing proper hygienic accommodation for all of our crew, rather than camping, is important. There are not many companies that offer this to their crews but for us it is an integral part of the service that we provide.
It's wonderful that the efforts of all of our crew are being recognised by winning awards. It's important to them and for us as a business, and helps explain why ETTB has remained successful for so many years.