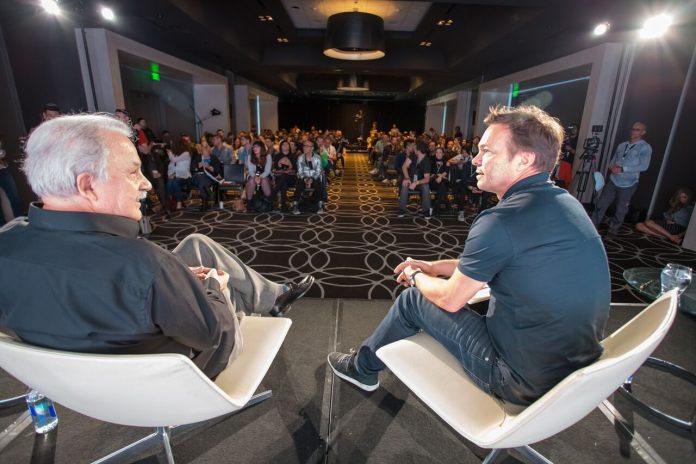 SPAIN: The International Music Summit, a three-day educational summit held annually in Ibiza, has announced a new wave of speakers for this year's event. IMS, heralded as 'the TED of music conferences', has been responsible for industry-leading initiatives and in 2017 will continue to help set the agenda for global electronic music via its summits in Europe, North America and Asia.
This year's Ibiza summit presents a programme of talks, technology masterclasses, networking opportunities and events, spearheaded by skilled experts, experienced music business minds, established artists and the next generation of breaking talent.
In addition to those already announced, IMS has revealed a further 10 women and 10 men joining its roster of speakers, including Bernard Sumner from New Order; Dixon; Masters at Work; The Black Madonna; The Martinez Brothers; Austin Kramer, Global Head of Dance / Electronic at Spotify; The Arnau Family, founders of Elrow; Gianfranco Bortolotti, founder of Media Records; Nick Sabine & Paul Clement, founders of Resident Advisor; and Patrick Walker, Director of Media Partnerships at Facebook. Panellists will provide personal insights and opinion on a expansive array of topics pertinent to the international electronic music industry.
IMS will also present 10 of the industry's strongest female voices, with perspectives from luminaries including Andreea Magdalina, founder of SheSaidSo; Sulinna Ong, VP Artist Marketing at Deezer UK; and international DJs Miss Kittin and BBC Radio 1's B.Traits.
Also confirmed across the conference are Alice Favre of LWE; Rachel Turner from Achieve Unlimited; live coder Alexandra Cárdenas; Lindi Delight, Founder of De Light Management; BBC Radio 1's Monki; Spinnin' Records Founder Eelko Van Kooten; Jason Ellis, Artist and Relations Director at Positiva / Virgin Records; Wade Cawood from Pulse Global; Johnny White aka Art Department; DJ and producer Hot Since 82; Andreas Allen, Head of Artist Relations for Native Instruments; David Emery, VP of Global Marketing Strategy for Kobalt; CEO of RPM Presents, Eddie Dean; Cosmopop CEO Steffen Charles; and acclaimed DJ Seth Troxler.
IMS Ibiza will return for its 10th edition on May 26th.