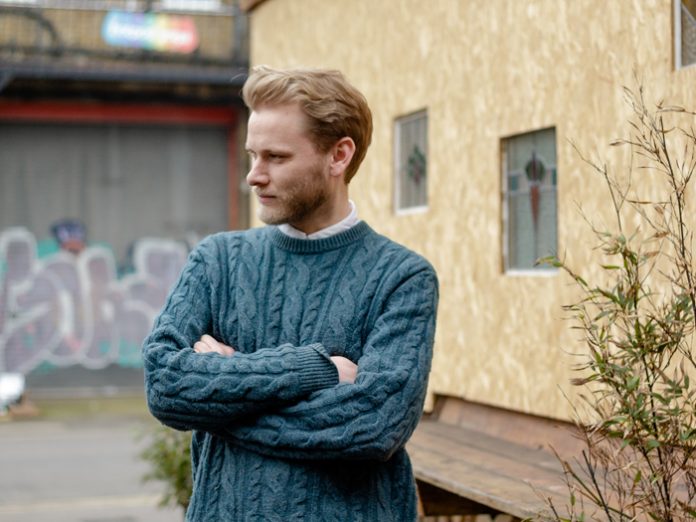 David Hillier is a freelance writer and journalist, and can be found in The Guardian, Vice, The New European and Wonderland. He specialises in music, festivals and night culture, and was named 2016 festival journalist of the year by the Association of Independent Festivals.
Last month Secret Garden Party announced that this year's event, its 15th, would be the last. It's been pretty seismic news in the world of UK festivals, and reaction thus far has been a mix of sadness, celebration and presumably a bump in ticket sales.
Amongst a long and passionately-written press release to deliver the news, a quote from owner, curator and self-appointed Head Gardener, Freddie Fellowes, ran thus: "We have never compromised our principles and we never will. SGP has always been a beacon of what you can do within those terms and, as imitation (being the sincerest form of flattery) proves, it has set the bar for everyone else going forward."
What Freddie is quietly acknowledging here, is that the values he's instilled into his own party have helped spawned a generation of imitators who now treat the 'experience' of attending a festival equally as important as the music. Indeed, it would be quite possible to recognise Secret Garden Party – with a nod to Standon Calling and Bestival, both of which started around the same time and share many of SGP's traits albeit on different scales – as the progenitor and God Daddy of the modern boutique festival.
Secret Garden Party started in 2003; a few hundred of Freddie's pals having it on his family's land just outside Huntingdon, a market town in the bucolic depths of Cambridgeshire that was formerly John Major's constituency. At the turn of the decade the event reached its current size, 22,500, and has now become a stalwart of the UK festival calendar, developing a reputation for the mind-bending scale of its production, the immersiveness of its annual themes, and the hedonistic whims of its attendees.
In 2006 they, in Freddie's own words, "lucked out" with booking Lily Allen to play; a virtual unknown at time of booking, but a Chopper-riding, ballgown-and-Nike wearing pop star with two number ones by the time the festival came round. 2006 was also the first year that Freddie went to Burning Man.
"That year [2006] we had gone from being a party to running a festival," said Freddie. By then I think we had confidence in our ability to do basic, infrastructural things and this drove us to really create the Garden Party. But we wanted to go all out and do something different, and not just turn into another music festival."
Freddie has been to Nevada's Burning Man many times since and willingly accepts the influence of the counter-cultural juggernaut; if you've been to Black Rock City, or one of the regional Burn events, you'll know a week there is the diametric opposite of a weekend at the average commercial festival. Whereas the latter group are essentially outdoor Vodka Revolutions with second-degree sunburn, a Burn is another world, a cohesion of self-expression, community, and hedonistic eccentricity. It is also not just another music festival.
SGP helped pioneer fine dining at its festivals, and you could argue that's now spawned a whole festival genre, from Jimmy's Festival, to Alex James' The Big Feastival, to Wilderness, with its Long Table Banquets hosted by Yotam Ottolenghi and specially-curated 'Chef's Table' experiences from Michelin starred chefs.
The Lost Village, with its spooky, Blair Witch-meets-The Wicker Man festival concept and aesthetic which has taken SGP's idea of annual themes – last year was 'Gardener's Guide To The Galaxy', previously it was 'Childish Things' – and applied it to an entire event.
Even a titchy event like the new 500-person Kallida Festival, taking place in Baskerville Hall country house this July, isn't just a tear-up, but "a collaboration between [their] favourite artists, musicians, DJs and set designers, all coming together to produce an experience that is both immersive and totally unique."
A report by the Association Of Independent Festivals in 2014 found that 58% of festival-goers said the overall atmosphere and experience of a festival was their primary reason for buying a ticket, and when you consider 3.7 million people went to a UK festival in 2015, that's a lot of people who couldn't care less whether Ed Sheeran or Green Day play the Sunday night at Glastonbury.
What those people might care about, increasingly, is what outfit they're going to wear. Dressing-up is now an intrinsic part of the modern festival experience and it's something SGP – along with Bestival and Standon Calling – has championed from the start. It's so simple and effective because it puts the audience right at the centre of the party. Believe it or not, but by dressing up as Walter White you are actively participating in the creation of the vibes.
It is perhaps easy to decry fancy dress as naff and manna for the Home Counties kids craving the perfectly hilar Instagram picture – and it has to be said that SGP has its fair share of Esmes and Cliftons blowing their trust funds on laughing gas and nine quid Long Island Ice Teas – but there's a well-known book by the anarchist writer Hakim Bey called T.A.Z: The Temporary Autonomous Zone; it's about the creation of temporary spaces that are self-governing and exist out of conventional authority's control.
Burning Man has long been considered the largest-scale interpretation of the T.A.Z, and it can sound trite, but dressing up – or, indeed, dressing down and letting your tits and tackle out as is commonplace at Black Rock City – is a vital part of this. It doesn't matter whether you're a gypsy steampunk, Dolly Parton, or just donning a garish Hawaiian shirt that your boss would never approve of; festivals should be enriching experiences and not just Sisyphean battles to take as many drugs as possible. A central part of this is behaving in ways that you wouldn't, or couldn't, at home.
Last year Secret Garden Party also made headlines across the media for the pioneering, on-site drug testing delivered by the drugs harm reduction organisation, The Loop. This enabled punters to have theirs pills and powders tested in one particular tent ran by The Loop, without fear of recrimination from authorities. For drug campaigners it was a symbolic moment, and in a country where young people are regularity dying from taking recreational drugs it was evidence that it is possible, given the right circumstances and personnel, to take a rational approach to harm reduction.
Freddie has also championed the male suicide charity CALM, who have had a presence at the event, and his wife Joanna, Co-Director of SGP, has spoken openly about the issue of sexual assault at festivals. They're all facets of a festival that has never been afraid to break the rules to ensure sure everyone's happy and safe, even when they're higher than they've ever been.
So what's going to happen next? No one's quite sure. Freddie himself has said that this isn't the end of the party, just another step in its evolution.
"This isn't some principled self-immolation: this is opening up it for the future…think of it more as 'Dylan goes electric' than our Altamont. Because after all you can't be avant-garde from within an institution and lest we forget: the frontier always moves."
Wherever they move next, everyone else will be surely watching.
Follow David on Twitter here.