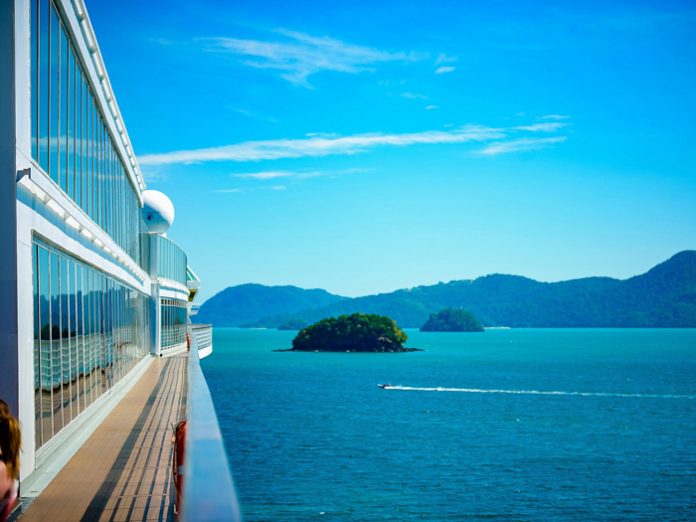 UK: Ahead of its maiden voyage into the EU this June, the music and arts cruise Shipsomnia has announced details of its official launch party, which will take place on May 31 at the Earth Hall of London's Natural History Museum.
Inviting an intimate selection of guests, brand ambassadors and influencers to experience 'The Kraken's Den – The Untold Story', Shipsomnia's launch party will seek to raise money for Save The Children; recognising that The Mediterranean Sea has become an unmarked grave for children fleeing war in recent years.
With the help of DJ performances from Doorly, Prok & Fitch, Stanton Warriors and Hype, the charity ball aims to reach out to the international community of music lovers to acknowledge that it is everyone's obligation to protect and raise awareness for these children here in Europe or during their life-threatening journeys. Save the Children has been working in Italian ports for more than eight years, helping to keep unaccompanied children safe when arriving on land. In early September 2016, they extended their operations to help save lives at sea by launching the search and rescue vessel Vos Hestia. In just three months, 2,700 people were rescued including over 400 children.
A live auction during the Shipsomnia event will see the following items available to bid for, plus complimentary canapes for all attendees:
A Royal Suite on Shipsomnia
VIP Ed Sheeran experience at the O2
Red Bull Racing Factory experience
VIP Emeli Sande experience at the O2
London Fashion Week experience
Private Dining at Ramsay's Maze
Shipsomnia will then undertake its debut edition in Europe, embarking on a grand tour of Barcelona, Ibiza and Sete from June 14 – 18. Focused on immersive activities and production whose soundtrack comes from a range of world renowned DJs, its awareness of wider social issues seeks to bring together music fans from across Europe for a great cause.