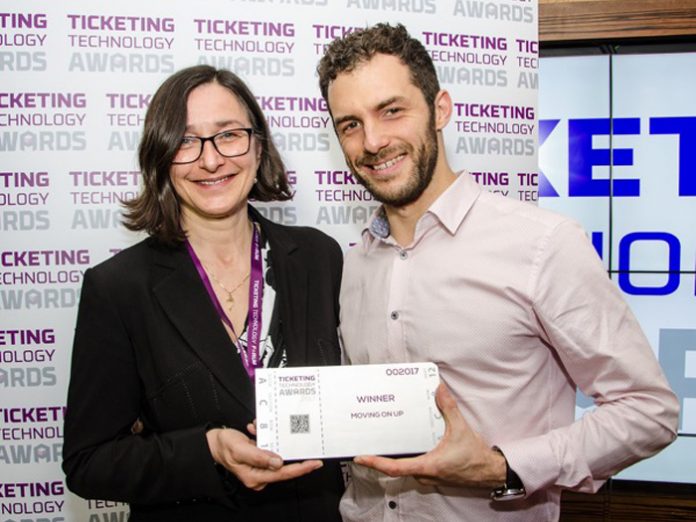 UK: Primary ticketing agency Skiddle won two Ticketing Technology Awards at the Ticketing Technology Forum on April 5, bagging the Moving On Up and Customer Service accolades.
The former recognised how the Skiddle App, which has recently added ApplePay to its abundance of features, "re-energised and re-purposed app the user experience for the live music fan". Meanwhile the Customer Service award was for the company's two marquee initiatives Re:Sell and Cool:Off and recognised by a public vote; interpreted as further proof of the overwhelmingly positive customer reaction to the company's rebrand process in 2016. Competition across the categories included a variety of companies, including household names such as Ticketmaster and Disney.
Co-founder Ben Sebborn picked up the awards, and said the following about winning: "These awards mean an awful lot to us, because it really proves the direction we're taking is the right one. We focused on the most important aspect of our business when we rebranded in 2016, customers, proving that ticketing doesn't have to involve taking advantage of music fans. We've seen record growth since we introduced policies such as Re:Sell and Cool:Off, which shows that if you look after your customers they will, in turn, look after you.
To then get a second award, just goes to show how much our way of thinking is shaking up the industry. And this is only the start of what we have planned."
Both accolades highlight the positive impact of the aforementioned rebrand, which helped Skiddle increase year-on-year ticket sales by 67% in the final quarter of 2017. Re:Sell has proven to be one of the most effective ways to tackle the touting abuses in secondary ticketing, an issue which continues to dominate the media and political climate, whilst Cool:Off offered an industry first grace period of 72 hours for customers to change their mind about purchases, a particularly revolutionary move within ticketing.