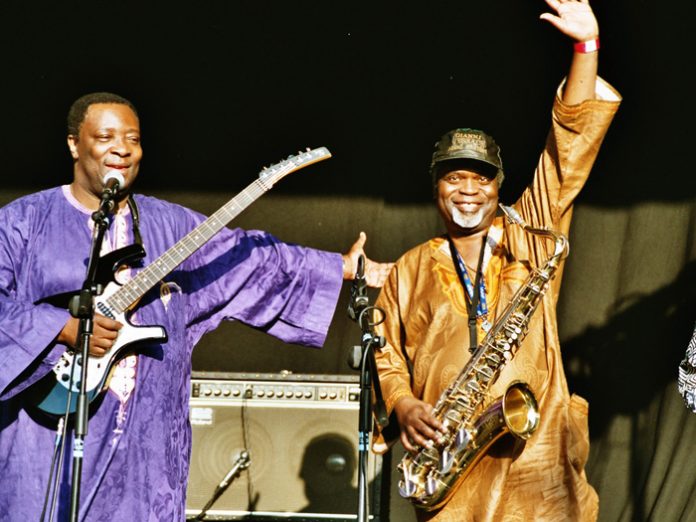 UK: Africa Oyé is set to welcome back a host of familiar faces to DJ at its 25th Anniversary festival in June.
Main stage duties will be taken up by Oyé regulars, BBC 1Xtra star Edu and South Africa's Esa Williams, whilst broadcaster Andy Kershaw heads up a line-up of DJs who will showcase their sounds across the wider festival site.
This year, DJs will not only take residence in the Trenchtown area of The Oye Village, but also in the brand new Freetown, which features a second bar and a bus that hosts a vintage shop as well as the area ever-popular with the younger festival-goers, the Afrobeats Zone, comprising afro-centric sounds and global beats from a variety of DJs based in Liverpool and guests from across the UK.
Playing a major role in promoting African music across the globe, DJ Edu established his name in clubs across Nairobi and surrounding East African cities throughout the 90s before emigrating to the UK in 2000. Within two years on British shores he had cemented his name as the nation's preeminent DJ amongst East African communities. In 2005, 1Xtra secured his services on a permanent basis, offering him his own show showcasing the sound of young Africa, called DestiNation Africa.
For many in Britain, Andy Kershaw's Radio 1 show will have been the gateway to their first taste of music from Africa. In 1985, he was invited by the station to present his own show with a free choice of music. As his own tastes evolved so did the content of the radio show.
Esa Williams is a charismatic and energy-filled DJ, as well as a gifted producer, whose output spans productions released through his own label to collaborations with Auntie Flo and the much-touted Highlife World Series. A regular at many underground parties, venues and festivals across Europe, Esa has also carved out a niche curating electronic music-focused educational programmes in Cuba, East Africa and South Africa.