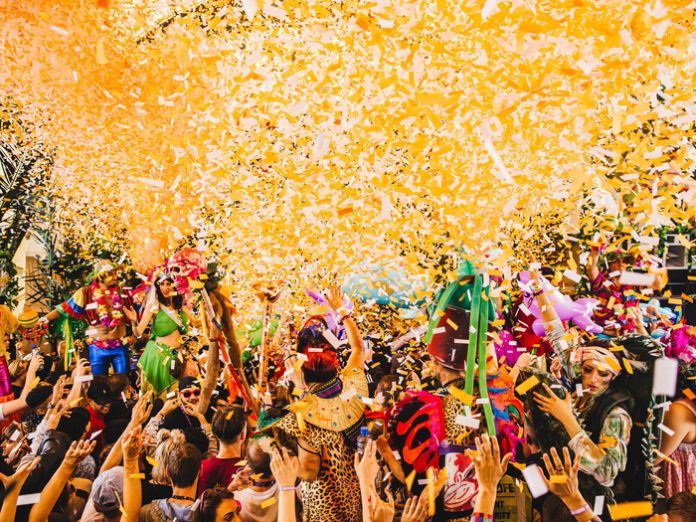 UK: elrow will join forces with Lovebullets to bring two shows to Glastonbury's Glade area on June 22 & 23.
With the theme 'Nomads, The New World', the shows' visual aesthetics will juxtapose the extraterrestrial with the ancient – encompassing stone-age cave dwellers, medieval knights, Bedouins and ancient Egyptians dancing alongside giant blue 'space people' and an array of bizarre creatures.
Lovebullets, hosted for the past eight years within Glastonbury's Shangri-La, will be held for the first time in The Glade this year. Making up an essential part of Lovebullets' immersive festival programme 'The House that Love Built', elrow's Glastonbury debut promises to bring the flamboyance, interactivity and production that's seen it become one of the planet's most idiosyncratic and successful party concepts.
Embarking on a series of festival appearances this summer, elrow will also host arenas at Brighton's Wild Life Festival from June 9 – 10 and Parklife in Manchester from June 10 – 11, as well as bringing a huge open-air show to London's Queen Elizabeth Olympic Park for elrow Town London on August 19.