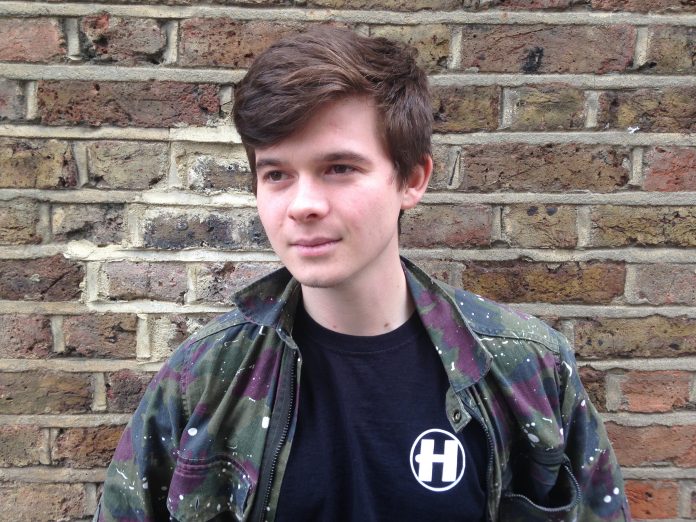 Ed Priest is the Events Promo Assistant for Hospitality in the Park, a one-day 'DNB BBQ' festival in London's Finsbury Park whose next edition is set for September 23.
Hospitality has cemented itself as one of the world leading dance events brands. Adamant in an upfront yet feel-good music policy that sees smiles as valuable as screw faces, there is a true air of unity at Hospitality shows. The music and the people are one, with no hierarchy or snobbery that is so often littered across the music industry.
It has become a rule of thumb for Hospitality to bypass the lucrative 'VIP' revenue stream. It is of little irregularity to witness special VIP packages being sold at raves across the nation, at both club nights and festivals. The notion that a few extra quid and a different coloured wristband warrants an exclusive and higher quality experience at music events seems counter intuitive to the wider culture surrounding dance music.
Events like these are thrown to spread joy to as many as possible, uniting people from all walks of life under the banner of music, and in this case drum & bass. So to segregate revellers based on financial capacity seems ludicrous. Skipping the queue may seem a glamorous time saver to many, but for many such a process serves to heighten the anticipation and overall elation provided by the event in question. Who wants to sit at a private table all night anyway?
Many a different genre has risen and fallen over the last 20 years. Falling victim to the whims of fashion, some may return, others may not, but drum & bass has remained as consistent as gravity. Be it in the underground or at the main stage of commercial festivals, the movement has not stopped and this is down to two elements. The raw and unquestionable quality of those who put their heart and soul in creating intelligently fierce and elegantly soulful music, and secondly the community of both fans and artists alike who band together in a way that few other musical tribes do.
It's because of this community that a VIP experience seems somewhat baffling. Are we not all VIPs? Are we not all here for the same reason? Music is a vehicle of emotive, artistic and the most primordial of expressions, and to water down such a primal yet beautiful thing by imposing a hierarchy of punters does nothing but to cheapen the integrity of both those hosting and attending such events. Now this is far from an attack on VIP events, or those who wish to splash out for an enhanced experience for a special occasion, but at Hospitality we see all our patients as equals – deserving of the same love and care, regardless of X, Y or Z.
Hospitality In The Park was the first time an exclusively drum & bass outdoor festival came to the UK on such a scale, and it was a tremendous spectacle to behold. Now we won't bore you with more sentimental ramblings of a drum & bass fan that loves his community, but the sense of unity invoked by such an event was breathtaking. People had travelled across continents for this show, from all corners of the earth, united as one for one reason. So we ask: why? Why cheapen such a beautiful experience by inflating your coffers or the egos of people with a bit more cash to burn. Separating your clientele in such a way cheapens the experience for everyone, transforming pure artistic performance into a commodity to be sold to the highest bidder. Not in our name!
Hospitality will strive to make sure everyone (from the most decorated veterans to those at their first rave) feels welcomed and at one with one another. This may sound like hippy nonsense to some of you, but if you can't respect the ruggedly rich nature of the music and respect that it should be a universal experience for everyone, then we must ask what are you in it for?
A recent commentator, when discussing an illegal rave that took place over Easter weekend, described music was the 'glue' which held the music together, and although this may be a slightly romanticised notion for some, it resonates true for many across the globe, and if we cannot be stuck together as one, why be held together at all? So if you want to feel welcomed, dance your ass off with a smile on your face and witness some of the world's leading DJs in an unparalleled atmosphere, then come to Hospitality In The Park on September 23. You definitely wont regret it.