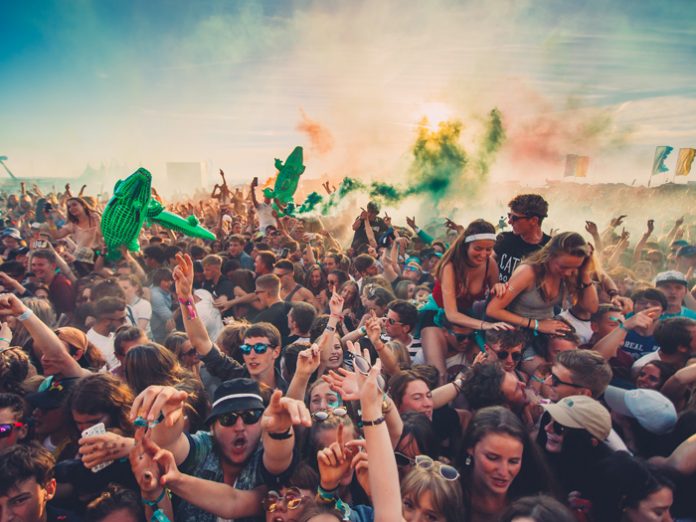 UK: Visa has announced that it will be sponsoring Boardmasters this year, which is set to welcome 150,000 attendees to Cornwall's Watergate Bay for music, surfing, shopping and more from August 9 – 13.
Visa will be working with its strategic global partner Square to bring 100% card acceptance to Boardmasters for the first time in the event's 36-year history. With the roll-out of Wi-Fi throughout the entire festival as part of the partnership agreement, Visa will equip merchants with 350 mobile point of sales terminals. This is set to completely change the way festivalgoers make purchases at the festival. Last year, only 5% of transactions at Boardmasters were made on cards or using mobile payments. This year, visitors will have the ease and convenience of being able to make cashless payments for any onsite purchases.
Further announcements on other cashless experiences on the ground will be made over the coming months. As a global initiative, Visa is working to upgrade the payment experience at select sports, music and other major events to become cashless events.
The announcement signals a continuation of Visa's international relationship with the World Surf League, which will be hosting a qualifying event at Boardmasters. It is also part of Visa's evolving sponsorship strategy aimed at engaging the millennial audience. The festival's attendees are highly millennial, with 51% aged 18 to 30 years. 36% are 16 to 17 years while 13% are over 30.
Adrian Farina, Visa's Senior Vice President, Marketing for Europe, said: "From the Olympics to Formula E, Visa has been highly active in the world of sports sponsorship. This partnership maintains that, whilst broadening our share of voice in the music and entertainment space to increase relevance with a key audience.
"We know the last thing festival-goers want to do is spend their time queuing at bars and other stalls, or worrying about having cash with them. Working with Square to provide full card acceptance across the event, paying will be quicker with less friction from start to finish. With other engaging contactless and social activations planned at Boardmasters, our aim is to showcase the full potential of cashless experiences at festivals."
Andrew Topham, co-CEO of Boardmasters' organiser, Vision Nine, said: "We are delighted to have Visa on board as the official payment partner of BOARDMASTERS 2017. As part of this exciting partnership, we will be working together to provide the technical infrastructure at our event enabling contactless card and mobile payments across all transactional points at both our Fistral Beach (Surf Village) and Watergate Bay (Music Festival) sites. The result is to not only improve service speed for our 150,000+ audiences but also promote cash safety and ultimately provide both parties with a wealth of insight and data on our consumers spending habits."
Sarah Harvey, UK Lead for Square, said: "We all know that using cash at a festival is frustrating for sellers and customers alike, so we are excited to be partnering with Visa for Boardmasters, the first major UK festival powered by Square.
"Our Square Reader makes it really easy for businesses to accept card payments on-the-go, and really simple for festival-goers to pay with their card or phone."