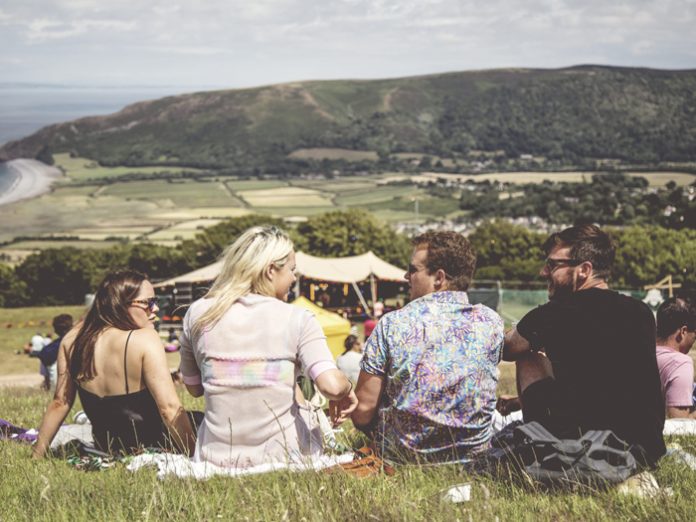 UK: The independent music and arts festival Samphire has been announced as the winning recipient of this year's ID&C £2500 Grass Roots Bursary. The bursary, donated annually by wristband suppliers ID&C, offers small to medium-sized UK festivals the chance to win £2500 towards their security wristband and accreditation.
The online competition has been created to lend a helping hand to industry newcomers and recognise festivals which relay a grass roots ethos.
This year's recipient, Samphire Festival, is the brainchild of couple Flora Blathwayt and Josh Beuachamp, who debuted the festival last summer. In launching the event, the two broke a Crowdfunder record, and had a sell-out event, all without the help of an outside investor.
Blathwayt said: "When ID&C called and told us we'd won the Grass Roots Bursary it was the most cracking news and such a fab confidence boost to know that someone believes in us. Thank you so much ID&C Wristbands".
Beuachamp added: "We couldn't afford festival guides last year which was a real shame as it's something a lot of festival-goers really love, including myself, but winning this bursary will enable us to bring them in which makes us very happy".
ID&C director, Matt Wilkey, said: "Every year it gets harder to decide on one winner, as festival organisers clearly work so hard and put in such effort to make these events a success."
He added: "Samphire Festival's application was impressive. From their mission to involve their local community in Porlock, rural West Somerset to their dedication to educate their fans on environmental responsibility and sustainability, in our opinion they are worthy winners of the bursary."
The Grass Roots Festival Bursary is rolled out yearly and open to applications from new festivals with a single day ticket allocation of no more than 15,000. Over 30 festivals applied for the bursary in 2017, with Samphire Festival awarded as the winners.
To apply for the 2018 ID&C Grass Roots Bursary, click here.