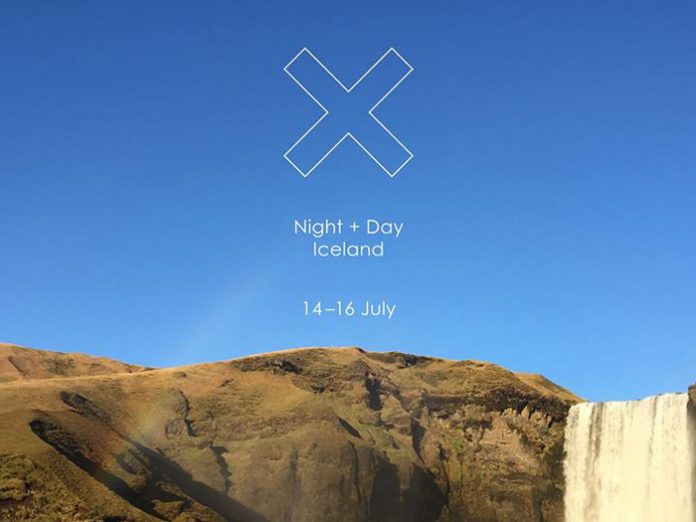 ICELAND: The xx are set to bring the latest in their highly acclaimed Night + Day series to Iceland this July. Night + Day has travelled from Lisbon to Berlin, and most recently to Brixton, where it ran for eight days in March and saw the band perform a record-breaking sold out seven night run at the 5,000 capacity O2 Academy Brixton.
This time they are taking it to Skógafoss, a waterfall two hours east of Reykjavik, where guests can stay for three days. Limited to 6,000 tickets, the festival marks the first time the Skógafoss site has been used for such an event.
In the wake of The xx's Number 1 album I See You, which was partially recorded in Reykjavik, hosting Night + Day in Iceland just made sense. As The xx put it: "This July we are beyond excited to bring Night + Day to Iceland, for a special intimate weekend of music beside the Skogafoss waterfall! We fell in love with Iceland while recording some of I See You there a few years ago and we are so looking forward to returning and bringing some of our friends, from near and far. We hope you can join us there in July!"
Starting on the evening of July 14, the line-up showcases a diverse mix of Icelandic and international artists: The xx, Jamie xx, Kamasi Washington, Warpaint, Earl Sweatshirt, Sampha, Robyn & Mr Tophat, Jagwar Ma, Floating Points (DJ), Högni, Bjarki, Pampa Showcase (Axel Boman & Robag Wruhme), Gilles Peterson, Benji B, Hunee, Mr Silla, Call Super, Marching Church, Gangly, JFDR, Kelsey Lu, Avalon Emerson, Orang Volante, and Kria Brekkan.