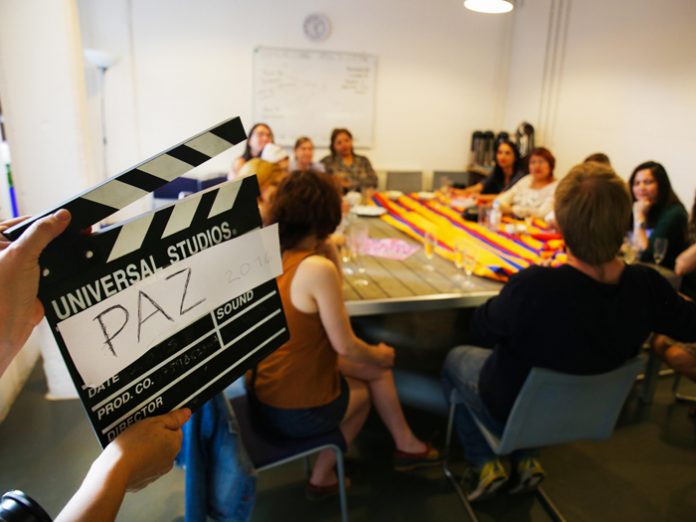 UK: As Colombia progresses towards ending one of the world's most protracted conflicts, a group of female Colombian migrants will open this year's Women and War festival in London on July 4. 'Colombia Day' will be dedicated to female Colombian conflict survivors, migrants, community leaders and peace-builders, many of whom left the country during more than 50 years of war.
The day is being organised by the Truth, Memory and Reconciliation Commission of Colombian Women in the Diaspora (TMRC) – an initiative that brings together Colombian women living in London to share their stories and memories of conflict and migration, and to claim a voice in Colombia's peace process. The initiative is supported by international peace-building NGO, Conciliation Resources.
"On a psychological level, [the Commission] has been really enriching for all of us because it involves remembering, which is healing," said participant Marta Hinestroza. "We remember those painful episodes in our lives in order to have a present that looks to the future, to build a better future."
Colombia Day will be an opportunity to meet with members of the TMRC. Women such as Hinestroza, a lawyer, who fled Colombia with her daughter in 2002 due to receiving death threats, or Ana Victoria, who moved to the UK 20 years ago after being kidnapped by an armed group in Colombia.
Patricia Diaz is a member of the TMRC and a teacher at the London College of Communication, who commented: "I have waited 30 years for a project like the commission to exist here in London. It allows me to express who I am as a woman, who I am as a migrant and how we can work for peace from abroad."
One of the highlights of the festival will be a monologue of Ana Victoria's story, presented by renowned Colombian actress Alejandro Borrero. A few days prior to the festival, Ana Victoria will be ordained the first female Colombian Anglican priest.
Celebrating the resilience of the women and their power to be role models, the day will also include a photography exhibition, Imagine Peace, which features portraits and accounts of different members of the TMRC, as well as poetry, a musical performance and a screening of Breaking the Silence – a short documentary film about the TMRC's work.
Colombia Day is part of the month-long Women and War: Exodus festival, which explores the impact of war on women and the roads they take to rebuild their lives. All festival events will take place at Streatham Hill Theatre in London.