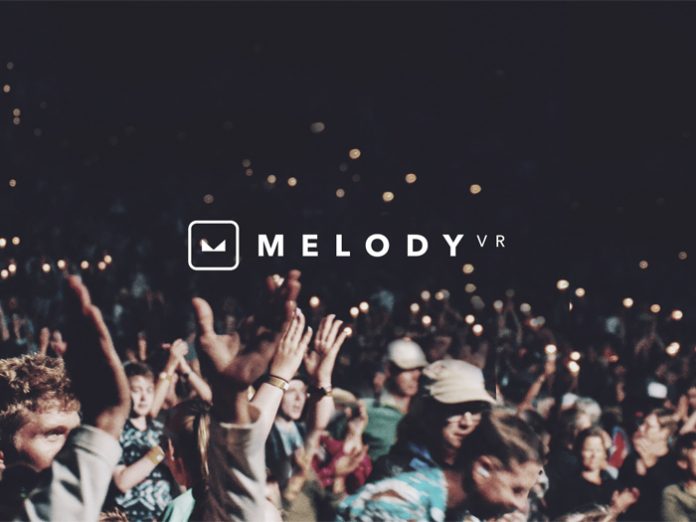 UK: The UK Festival Award-winning virtual reality platform, MelodyVR, has raised £5 million to expand globally and aid its original content strategy.
MelodyVR CEO, Anthony Matchett said: "MelodyVR was founded with the simple vision of enabling music fans across the globe to connect with the artists they love via next-generation technologies, enabling consumers to virtually stand on stage at any concert or in the recording studio with their favourite artists.
"Since founding the business three years ago, the VR market today is near incomparable. Hardware manufacturers such as Facebook, Samsung, Sony, Microsoft and Google have all shipped VR hardware and many are in the process of launching new or updated VR devices. Over the last three years, we've seen VR user numbers increase from under 200,000 prototype devices to over 6.5 million units worldwide, looking ahead to the next three years, market research estimates that there will be over 225 million VR devices in consumer hands.
"Just as MTV conquered with video in the 90s and Spotify has redefined music consumption throughout the last decade, MelodyVR's goal is to deliver the next- generation of music content to fans."
The proceeds of MelodyVR's recent fundraising will be used to fuel the global expansion of the business, to reach more artists, more partners and in turn, more consumers. The company also hopes to invest further capital into its original content as it seeks to grow its library.
MelodyVR will also be investing into additional resourcing and staff on a global basis, aiming to attract more talent to the business in the UK, as well as throughout US offices in Los Angeles, New York, Miami and Nashville. This has started with the recent appointments of Ben Samuels as President and General Manager for North America, and Nikki Lambert as Chief Marketing Officer. Subsequently to the latter appointment, the business plans to commit further resources to marketing throughout Europe and the US.
Matchett continued: "Over the next few months and having recently closed partnerships with Universal Music Group and Warner Music Group, our aim is to further extend our market leading position by entering agreements with music publishers, collection societies and performance rights organisations on a worldwide basis, enhancing the opportunities for deployment of the MelodyVR platform across the globe."