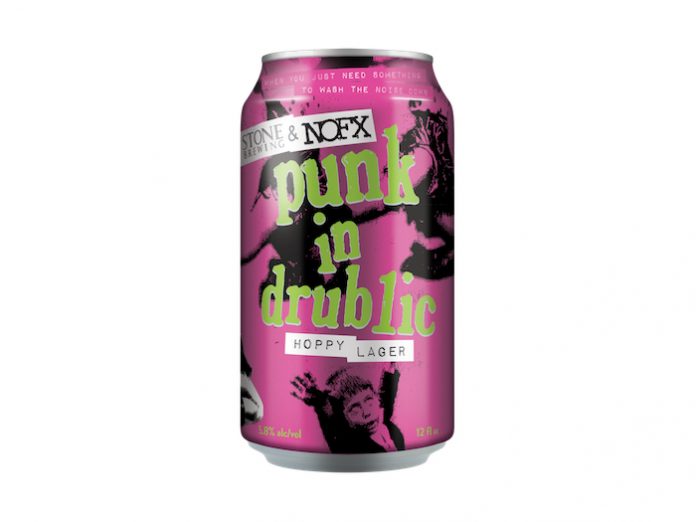 USA: The brainchild of NOFX's frontman Fat Mike, the Punk In Drublic Craft Beer & Music Festival will debut in the Western US this autumn with five special events featuring the best in punk rock music and regional craft beer.
Named after NOFX's classic album, Punk In Drublic, the festival will launch on September 16 in Tacoma, WA, with stops in Boise, ID; Concord, CA; Sacramento, CA; and Huntington Beach, CA. NOFX will co-headline each date of Punk In Drublic Craft Beer & Music Festival alongside Flogging Molly in some markets and Bad Religion in others​, and every show will also feature four other​ bands.
Each Punk In Drublic festival date will feature up to four hours of craft beer tastings with over 100 craft beers, including some of the West Coast's local favourites. Craft beer tastings are included with admission.
Fat Mike has joined forces with premier music event producer / promoter Synergy Global Entertainment and respected craft beer event production powerhouse Brew Ha Ha Productions for the festival. In addition, to celebrate Punk In Drublic, Fat Mike teamed up with craft beer pioneers Stone Brewing to brew their very own Stone & NOFX Punk in Drublic Hoppy Lager, which will be available in cans only in the festival markets. This collaboration is a huge show of support by Stone, as it marks the first time ever that Stone has worked with a musician for a can release.
"We know we're crazy for letting Fat Mike in our brewery, but we're doing it anyway," said Greg Koch, Stone Brewing co-founder. "We have a lot in common in not only refusing to follow the status quo, but actively rejecting it. I have incredible respect for what he and Fat Wreck Chords have done for the independent music scene. Craft beer is currently in a similar open-your-eyes-to-the-man's-corporate-obfuscation battle. Is independent craft beer punk rock? Very. And even more so now with this collab. See you in the pit!"
Cameron Collins, Co-Founder & Director of Events at Brew Ha Ha Productions, said: "Craft beer and punk rock are cut from the same cloth. Small, independent, and up against some big challenges: taking on BIG BEER, and local bands determined to do it their way, despite what might make them a quick buck. Punk In Drublic throws off the mantle of the ordinary to create an event unlike any other…a perfect pairing of craft beer and punk rock!"