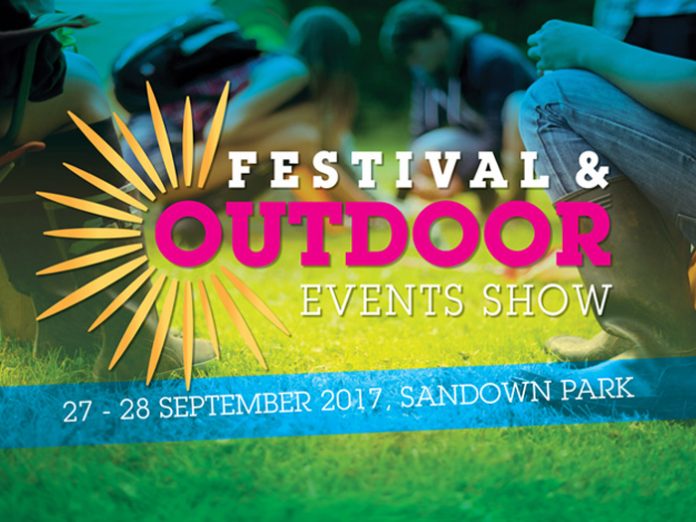 UK: With just 12 weeks until the Festival and Outdoor Events Show opens its doors, visitor registration is now open. The Festival and Outdoor Events Show is a brand new event created by Mash Media, the organisers of the Event Production Show and the publisher of Access All Areas.
Taking place at Surrey's Sandown Park from September 27 – 28 2017, the venue is situated less than 30 minutes from central London and will have indoor and outdoor exhibition areas, ensuring the vast range of industry specialisms can be represented.
In its launch year, the event has already made a big impact in the industry with an impressive list of exhibitors signed up.
Duncan Siegle, Event Director, commented: "The level of support we have received from exhibitors and partners across the spectrum of the industry is overwhelming and a direct response to the successful relationships and reputation we have built up with the Event Production Show. We are looking forward to Festout and offering the outdoor sector a new and vibrant event at which to network and do business."
Whichever element of the outdoor sector that you represent, Festout is a must-attend, whether providing business opportunities, valuable networking, or to expand knowledge from the programme of topical seminar sessions.
Join industry leaders by registering here to claim your complimentary ticket.
For more information, contact Kate Needham.