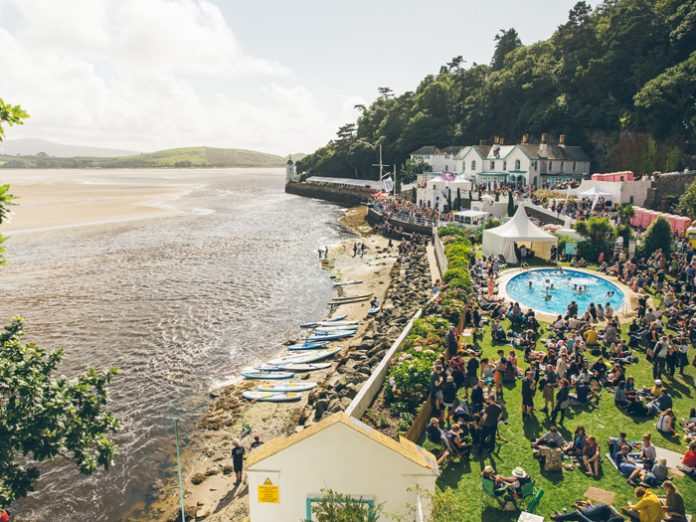 UK: Broadwick Live, the creative team behind the multi award-winning Festival No.6, has confirmed Sky Arts as the official broadcast partner of this year's festival.
Sky Arts will broadcast 90 minutes of highlights from the festival, produced by CC Lab, on October 8. The festival will be headlined by The Flaming Lips, Mogwai and Bloc Party, with an undercard comprising Laura Mvula, Kate Tempest, Irvine Welsh, Goldie & Mary Ann Hobbs, Maxine Peake and many more.
Barbara Lee, Commissioning Editor for Sky Arts, said: "Festival No.6 is a fantastic finale to the UK's festival season, and by capturing all the highlights on and off the stage, Sky Arts will offer music fans the opportunity to watch the music they love without actually having to be at the event."
Festival No.6 Organiser Luke Huxham said: "Sky Arts is a great alignment for our brand and we're delighted to partner with them for this year's event. Being able to reach a wider audience that wouldn't normally be able to experience Festival No.6 first-hand is really exciting."
The sixth edition of Festival No.6 is set to take place from September 7 – 10 in the village of Portmeirion, Wales, and will offer all manner of music, arts, culture and gastronomy.